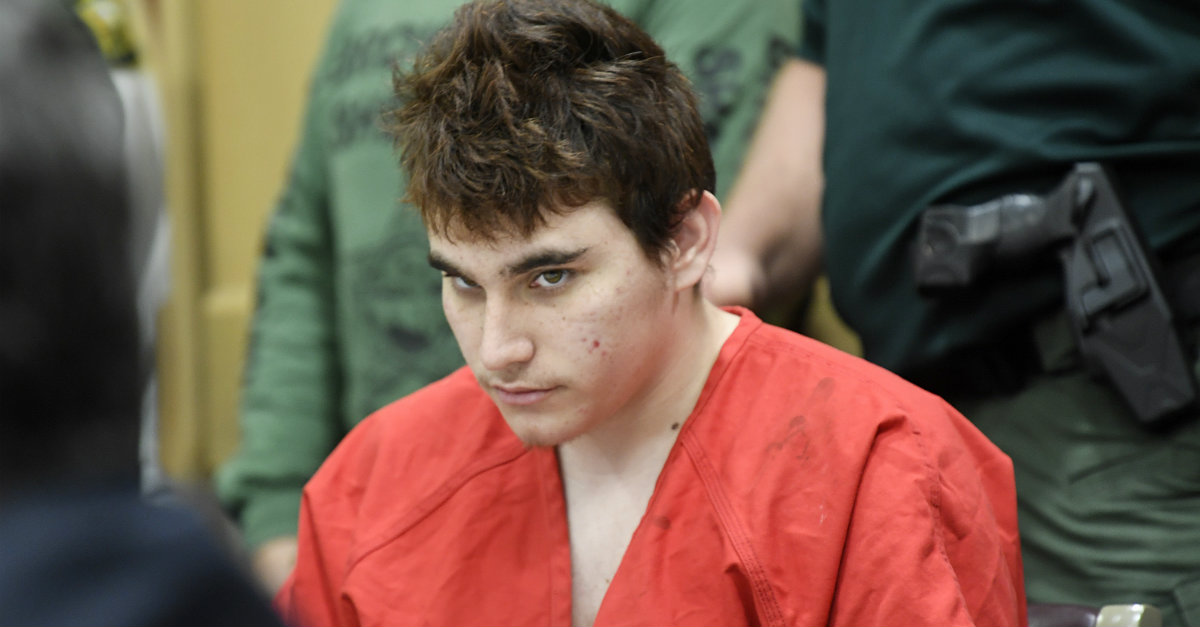 On Monday, Florida prosecutors released the transcript of alleged mass shooter Nikolas Cruz admitting to opening fire at Marjory Stoneman Douglas High School last February 14. The confession came during an interview by Broward Sheriff's Detective John Curcio.
"Kill me," Cruz said in a transcript obtained by The South Florida Sun Sentinel. He was alone in the interview room, but still being recorded, after the detective left to get him some cold water. "Just f—ing kill me. F—."
Cruz previously told the detective he didn't "deserve" the water, but the investigator got it for him anyway.
The defendant allegedly admitted to shooting up the campus using a AR-15-style rifle. The transcript runs over 200 pages,  said the attorney's office. Video of the interview goes for about 12 hours, and will be released Tuesday.
Not everything is going to be shown, however. For example, the release will not include Cruz's version of the shooting itself. Broward Circuit Judge Elizabeth Scherer ruled that the "substance" of the confession be held back until played either at a pre-trial hearing, or during the trial itself.
Cruz is charged with 17 counts of first-degree murder, and 17 counts of attempted first-degree murder. The defense has acknowledged a willingness to plea guilty, but they want the prosecutors to take the death penalty off the table.
17 people died at the shooting: 14-year-old student Alyssa Alhadeff, 35-year-old teacher Scott Beigel, 14-year-old student Martin Duque Anguiano, 17-year-old student Nicholas Dworet, 37-year-old assistant football coach Aaron Feis, 14-year-old student Jaime Guttenberg, 49-year-old athletic director Christopher Hixon, 15-year-old student Luke Hoyer, 14-year-old student Cara Loughran, 14-year-old student Gina Montalto, 17-year-old student Joaquin Oliver, 14-year-old student Alaina Petty, 18-year-old student Meadow Pollack, 17-year-old student Helena Ramsay, 14-year-old student Alexander Schachter, 16-year-old student Carmen Schentrup, and 15-year-old student Peter Wang.
[Image via Taimy Alvarez-Pool and Getty Images]
Have a tip we should know? [email protected]