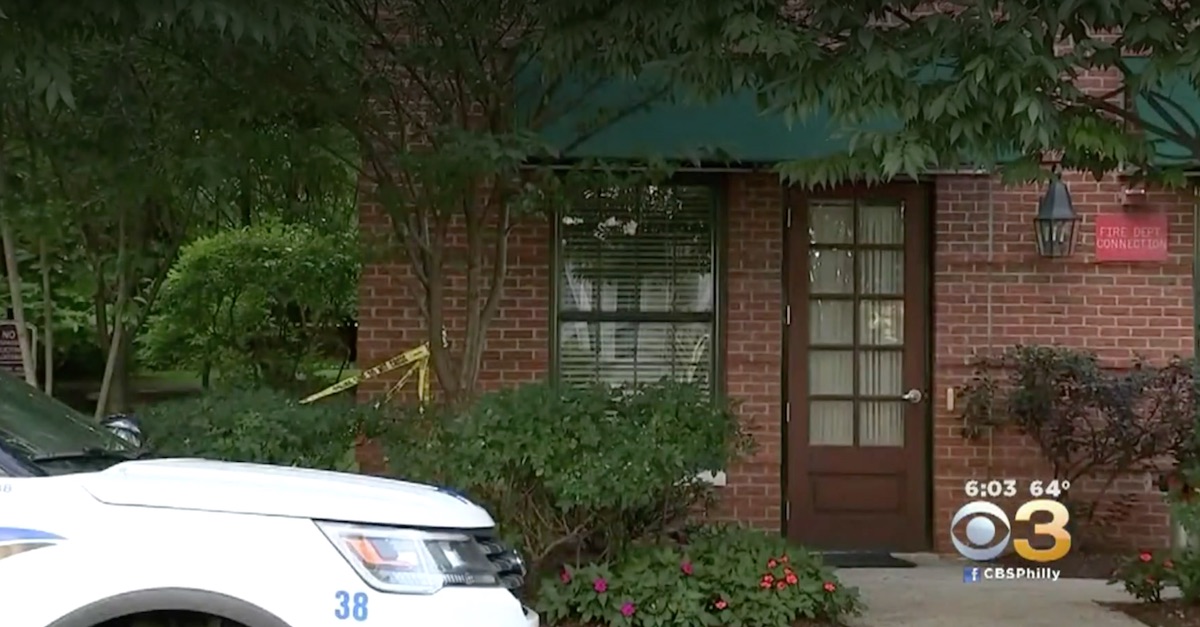 Police conducting a welfare check on Wednesday night discovered the body of a 36-year-old woman in her bedroom. The woman has been identified as former Playboy model Christina Carlin-Kraft, and authorities say she was strangled to death in her Ardmore, Pa., apartment.
It's not clear at this time exactly when Carlin-Kraft was killed, but police believe she was strangled with a rope-like object. The Montgomery County coroner said there were signs of "ligature" (binding).
Police have not said if they are aware of a motive or have any leads on a suspect, but they have collected surveillance footage from neighborhood businesses. One such video, ABC Action News reported, showed a man following Kraft into her building and escaping by jumping off a balcony.
The Philadelphia Inquirer, speaking to a local who wished to remain anonymous, reported that Carlin-Kraft moved in this apartment last week.
The victim had done modeling work at Playboy Magazine, Maxim, Victoria's Secret, and more.
Ardmore resident Dave Farina expressed his sadness in comments to CBS3.
"I'm very shocked and saddened by this homicide here. We never have that kind of thing here in Ardmore, hardly ever. It's enough to make me cry," he said. "I'm pretty sure that it will be resolved because this police force is second to none and I'm praying for them to find out who did this and bring them to justice."
ABC Action News said that Kraft had reported a robbery days before she was found dead and that police recovered items that belonged to her at a residence in Southwest Philadelphia. It remains to be seen if this is connected to her death.
Police are asking people with relevant information about the homicide to call 610-649-1000 or 610-278-3368.
[Image via CBS3 screengrab]
Have a tip we should know? [email protected]