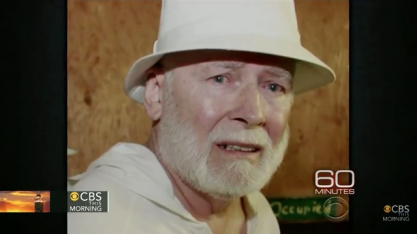 Notorious South Boston gangster James Joseph "Whitey" Bulger was caught white-handed by corrections officer at the U.S. Penitentiary Coleman II in Sumterville, Fla., where he is serving a life sentence for his role in 11 murders.
The legendary crime boss was spotted by a corrections officer, well, pleasuring himself, with the lights on during 3 a.m. rounds. A prison regulation prohibits prisoners from engaging in any sexual activity. However, Bulger has refuted the allegation remarking that he was "set up" by corrections. "I've never had any charges like that in my whole life. I'm 85 years old. My sex life is over," he said.
Nevertheless, prison authorities put Bulger in solitary confinement—23 hours a day in isolation—revoked his commissary and email privileges for 120 days, and confiscated his personal property for 30 days—a seemingly Draconian punishment.
Bulger has insisted this is not what happened. Bulger, too embarrassed to report genital irritation to the prison medical apartment, was self-administering medicated power to the irritated region, according to a prison disciplinary report. The indignant 85-year-old has offered to take a polygraph to corroborate his story—that's highly unlikely to happen.
[h/t BostonGlobe]
[Screengrab via CBS]
Have a tip we should know? [email protected]