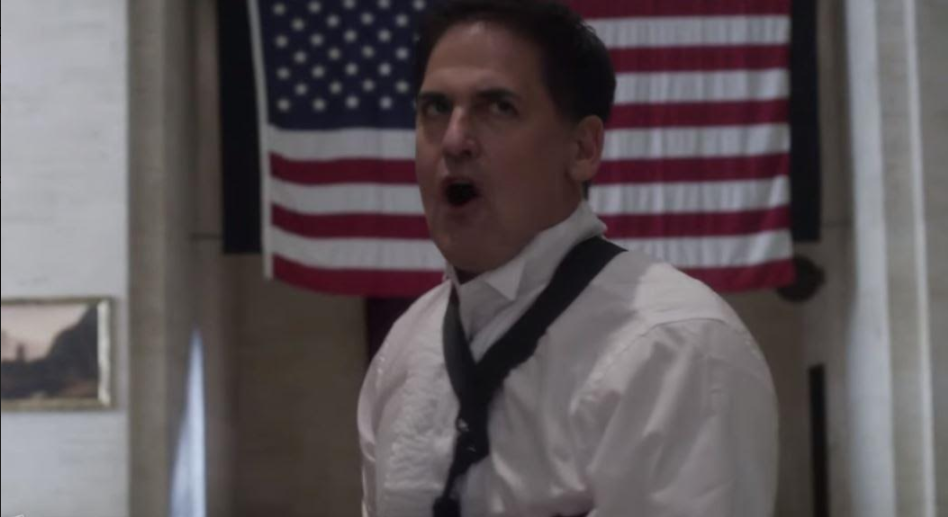 President Donald J. Trump was sworn into office just under seven months ago and became the 45th President of the United States.  Two years earlier, however, Trump was slated to play the role of the president in the third installment of Syfy's cult film series, Sharknado, according to the Hollywood Reporter.
Trump was reportedly contacted to play the role in "Sharknado 3: Oh Hell No!" after talks with the filmmakers' first choice for president, Sarah Palin, were unsuccessful.
"The Donald said yes," David Latt, co-founder of the independent film company behind the Sharknado series, The Asylum, told the Hollywood Reporter. "He was thrilled to be asked."  A contract for Trump was written and sent to his attorney, Michael Cohen.
Trump's excitement for the project withered, however, when he finalized plans to make a run for president in real life.  "This might not be the best time," Cohen said to the film's producers.  Pressured by production time constraints, the filmmakers decided to find a replacement for Trump and settled on Mark Cuban to play the role.
After Syfy revealed the casting choice in a press release, Cohen reportedly wrote back to the film time immediately.  "He basically said, 'How dare you? Donald wanted to do this. We're going to sue you! We're going to shut the entire show down!'" said Latt.
Trump was never reported to have followed through with the suit.  Of course, he ended up as U.S. President, trading issues of hammerhead shark attacks in New York City for health care reform and strategies to stop North Korea's nuclear weapons program.
[Image via The Asylum]
Have a tip we should know? [email protected]