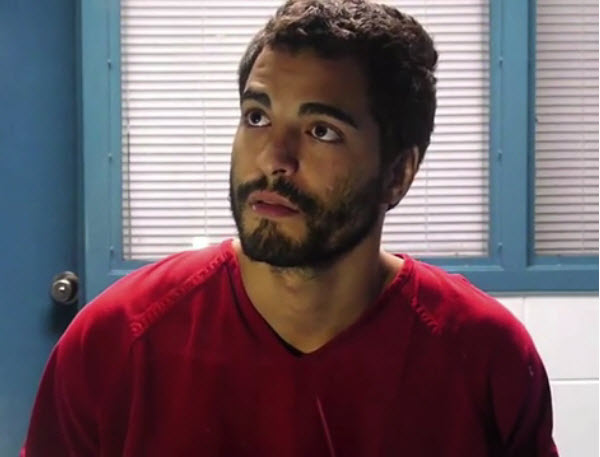 A potential juror in a Florida quadruple murder trial said the defendant, Adam Matos, was "attractive" and that she might be "distracted" by serving on his jury.
It was enough for the judge to raise serious questions about the potential juror's ability to, um, focus at trial.
WATCH part of the discussion in this clip from the LawNewz Network:
The discussion about the juror's statements came as attorneys debated the various jurors' abilities to serve on a panel that could ultimately decide whether to send Matos to the execution chamber. Matos faces four first-degree murder charges.
Regarding the juror's ability to adequately weigh any potential punishment, Judge Mary M. Handsel said:
"I'm more concerned about what she said yesterday about the defendant being 'attractive' and that causing her to be 'distracted' and that might cause bias.  Those — those statements are more concerning to me."
The judge decided to keep the potential juror in a preliminary pool of whittled-down jurors but kept her in the proverbial "very back row" due to the expressed views.
Some in the LawNewz Network chat room opined that the juror may have simply come up with a ridiculous way to try to get out of jury duty.
Not surprisingly, the "distracted" juror didn't make the final cut.
Matos is accused of killing Megan Brown, with whom he had a son; Megan Brown's parents, Greg and Margaret Brown; and Nick Leonard, a new friend who appeared to have had a romantic interest in Megan.
Megan and Greg Brown were shot to death. Nick Leonard was beaten and stabbed. Margaret Brown was beaten and asphyxiated, according to court records.
Prosecutors say Matos, who lived with the Browns and the child he shared with Megan Brown, later used one of the victim's credit cards to buy pizzas. He also got caught on store surveillance video buying a shovel not long after he's believed to have committed the crimes. He later attempted to sell some of the family's belongings and purebred dogs on Craigslist while claiming the Browns were out of state, prosecutors have alleged.
A final group of twelve deliberating jurors and three alternates was ultimately seated late Thursday afternoon. Opening statements are scheduled for Friday morning.
[Image via screen grab.]
Have a tip we should know? [email protected]
Aaron Keller - Deputy Editor-in-Chief