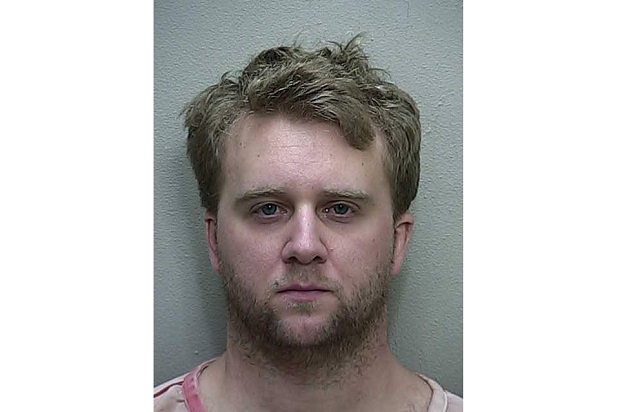 Jason Michael Tarlton, 30, knew he could get in trouble for having sex with a student at the high school where he was a teacher, but he said it would be "worth it," according to deputies. Tarlton was teaching at Lake Weir High School, where he had taught the 17-year-old girl. Authorities found out about the affair after the teenager put images of herself with Tarlton onto social media, according to a Facebook post by the Marion County Sheriff's Office in Florida.
"One of the pictures showed Tarlton and the victim standing in front of a mirror in a hotel bathroom partially clothed," the post said. "The other picture was of Tarlton completely nude."
The girl said she accidentally uploaded the images onto a social media app, authorities said. Detectives said she told them she was no longer a student at the school, but that she was in Tarlton's class last year. Deputies say she claimed to have started out as friends with Tarlton before later becoming sexually involved. She said at one point, he told her he loved her, and that if he were to get caught, she was "worth it."
Officers arrested Tarlton at his home on Tuesday. Interestingly enough, they saw in plain view in his car a printout of Florida statute Chapter 948.30, which covers "Additional terms and conditions of probation or community control for certain sex offenses."
Tarlton is charged with Sexual Assault by a Custodian on a victim between the ages of 12-18 years old. He was released from jail on $10,000 bond.
[Image via Marion County Sheriff's Office]
Have a tip we should know? [email protected]