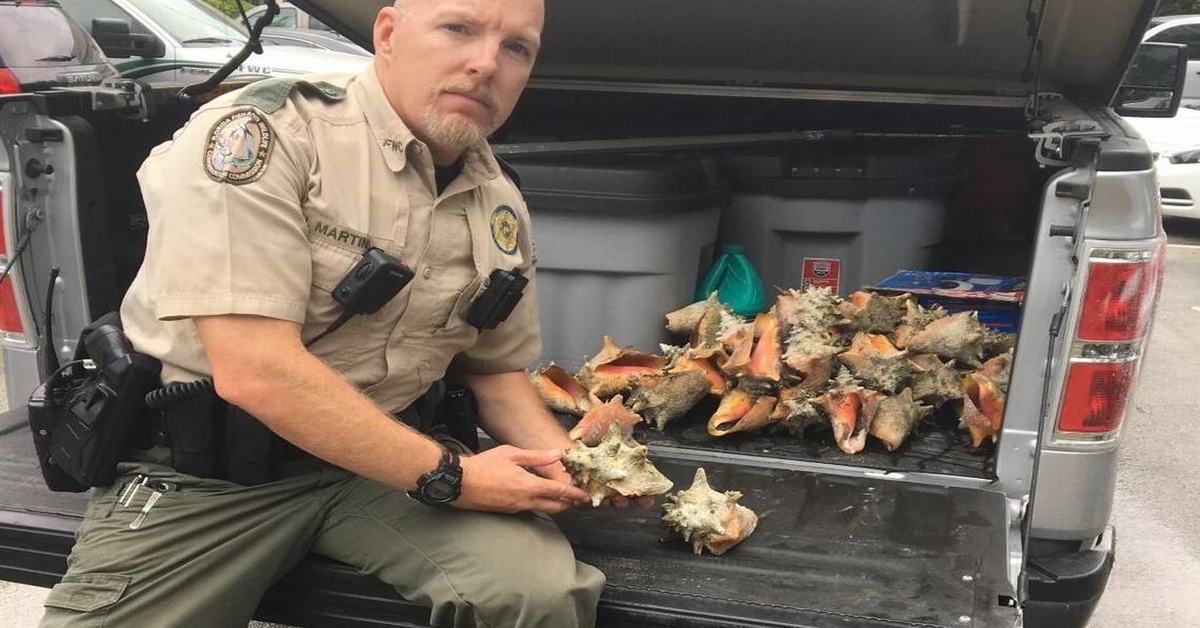 A Dallas woman was sentenced to 15 days in a Florida jail over her unlawful collection of sea shells from a Key West beach.
The Miami Herald reports that 30-year-old Diana Fiscal-Gonzalez pleaded no contest on July 13 to taking 40 queen conches in violation of a Florida law which protects the locally-beloved mollusk from being harvested. The same law also protects the queen conch from being harvested in any federally-designated coastal waters.
Fiscal-Gonzalez apologized to Judge Mark Wilson, claiming she didn't know it was illegal to remove the living shells. That didn't quite matter much. Fiscal-Gonzalez was also sentenced to six months' probation and a $768 fine–including court costs.
The Herald notes that she did not intend on selling the sea shells she found by the seashore, but rather, was simply going to clean them out and give them away. The impressive though illicit haul was apparently aided by the help of multiple nearby children.
Fiscal-Gonzalez was arrested after Officer John Martino with the Florida Fish and Wildlife Conservation Commission (FWC) received an anonymous tip about the untoward shell game occurring on that Key West beach. When Martino arrived at the home where Fiscal-Gonzalez was staying, he claims to have seen her using a water hose on three containers full of the conchs.
Martino then photographed the creatures and quickly returned them to their saltwater home. In comments to the Florida Keys Keynoter, the FWC confirmed that most of the conchs survived the almost-stolen ordeal.
Judge Wilson did offer Fiscal-Gonzalez one slight reprieve for her misappropriation of the mollusks; she's being given what's known in Florida as a "withhold of adjudication," meaning she won't be facing a criminal conviction on her record so long as she abides by the court's orders.
The unfortunate catcher of the beach-adjacent beasts also known as lobatus gigas is scheduled to begin her sentence on August 10. She's been given one day of credit toward her sentence for time already served.
[image via Florida Fish and Wildlife Conservation Commission]
Follow Colin Kalmbacher on Twitter: @colinkalmbacher
Have a tip we should know? [email protected]