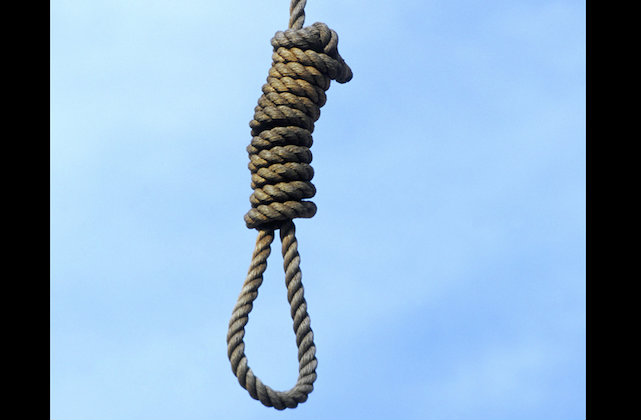 A professor who tweeted "Trump Must Hang" is being investigated by federal authorities, according to his boss. Frenso State President Joseph Castro made the announcement Wednesday in a call to reporters, The Fresno Bee reports. He said he and his staff were cooperating with the Secret Service, FBI, and Homeland Security in regard to the probe into Professor Lars Maischak's incendiary comment on social media.
This February tweet hit nationwide attention thanks to an article in Breitbart, a right-wing website formerly managed by Chief White House Strategist Steve Bannon.
Maischak has apologized for the statement, and claimed he's willing to take responsibility. He has also deleted his twitter account. But he insists the tweet shouldn't be taken at face value.
"To read this as an invitation to, or expression of intent for, murder or assassination is far-fetched," he told the Bee. The comments were part of "a dark train of thought triggered by my despair over the actions of the present U.S. government."
It's unclear what specific law that the feds think Maischak, a German-born professor of United States and European history, may have broken. A Class E felony, threatening the president of the United States, is one option.
Regardless, prosecutors will likely face an uphill battle if this ever gets to official charges. Courts tend to interpret the First Amendment pretty broadly even in situations like this. For example, lawyers on both sides will likely have to review the 1969 Supreme Court case Watts v. United States. Justices overturned the conviction of a man who allegedly threatened President Lyndon B. Johnson at a rally: "I am not going [to Vietnam]. If they ever make me carry a rifle the first man I want to get in my sights is L.B.J.""
Justices believed that this was "crude political hyperbole which, in light of its context and conditional nature, did not constitute a knowing and willful threat against the President" in terms of federal statue.
Also worth mentioning that, in 2016, a gun store owner in Florida sold gun targets featuring the faces of then-President Barack Obama, and two presidential candidates: former Secretary of State Hillary Clinton, and Senator Bernie Sanders. Though he said the Secret Service talked to him about it, there was no arrest.
[Image via John Carnemolla and Shutterstock]
Have a tip we should know? [email protected]