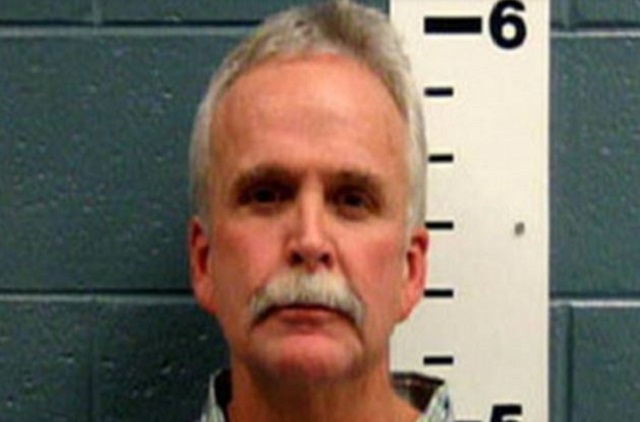 Fans of "Breaking Bad" will get deja vu when they read this one. A former New Mexico high school science teacher was discovered to be secretly manufacturing methamphetamines. The real life version of Walter White is John Gose, who pleaded guilty after facing charges of trafficking by manufacturing, possession of a controlled substance, and possession of drug paraphernalia.
Gose, who previously taught science at Irvin High School for more than eight years, was arrested back in October, when police pulled him over and discovered a styrofoam ice chest that held glassware, rubber tubing, and chemical ingredients that could be used to create methamphetamines. Authorities determined that he could have made a pound of meth worth $44,800.
The similarities to the plot of "Breaking Bad" are striking. Like Gose, the show's main character Walter White (played by Bryan Cranston) resided in New Mexico, where he taught high school science and then began a career cooking meth. They even both have awesome mustaches.
Dona Ana County District Attorney Mark D'Antonio noted the similarities to the hit show. In a statement, D'Antonio said:
Thanks to the hard work of the Las Cruces Police Department, the New Mexico State Police and the prosecutors in this office, we are able to close the books on this case of life imitating art while saving the taxpayers of New Mexico the cost of a jury trial.
[Image via Las Cruces Police Department]
Have a tip we should know? [email protected]