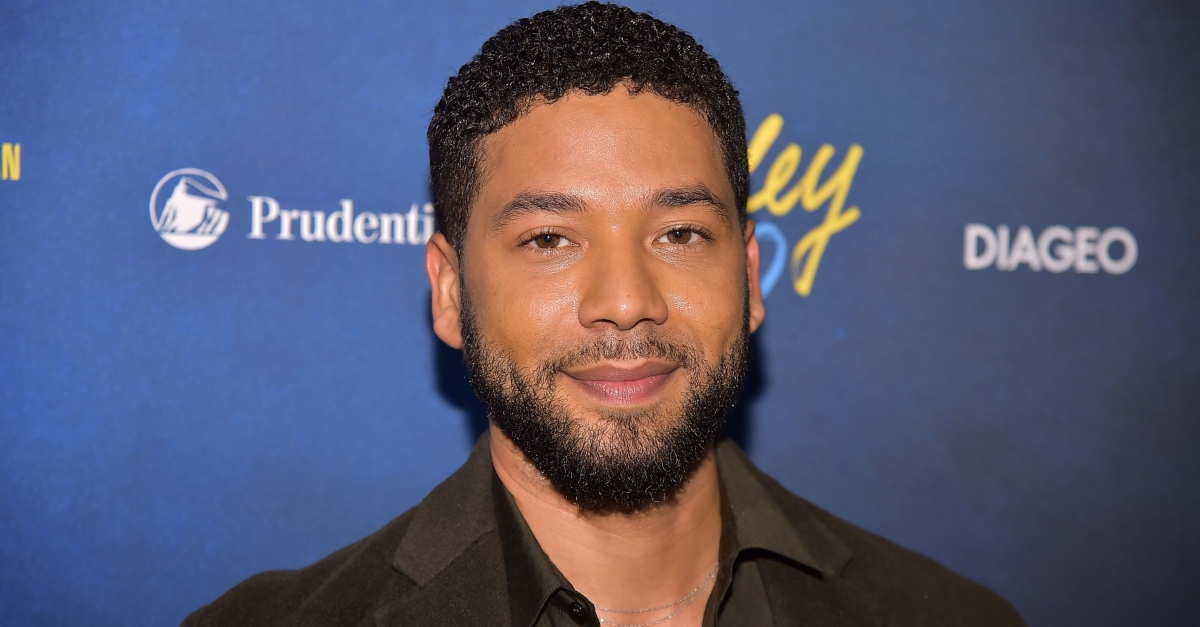 One detail stuck out to some people in the police press conference over Empire actor Jussie Smollett. Cops claimed he used a check to pay two men $3,500 to help him stage an alleged racist, homophobic attack, sparking a steady stream of commentary on social media.
Here's this exchange between Washington Examiner Executive Editor Seth Mandel and Princeton University history Professor Kevin M. Kruse.
This is the level of criminal incompetence I'd usually expect to see from the Trump family

— Kevin M. Kruse (@KevinMKruse) February 21, 2019
Mandel replied with a gif of Heath Ledger's Joker that said, "This town deserves a better class of criminal."
New York Times White House correspondent Maggie Haberman had this speechless take.
— Maggie Haberman (@maggieNYT) February 21, 2019
Let's wrap this up strong with a post from Penthouse columnist Sydney Leathers.
I haven't said anything regarding this Jussie Smollett situation but I do wanna say one thing: if you're arranging a crime, don't pay with a fucking check 😂

— Sydney Leathers (@sydneyelainexo) February 21, 2019
Smollett has been charged with disorderly conduct, a class 4 felony, for allegedly filing a false report. He previously denied suggestions that he staged a January 29 attack, and said such claims angered him.
The actor insisted that two men assaulted him, yelled racist and homophobic slurs (Smollett is black and gay), put a rope around his neck, and poured on him what he thought to be bleach. Police on Thursday, however, said Smollett staged the incident with the help of two men because he was unhappy with his salary on the show Empire.
Note: Others have weighed in.
Wait, by check?! https://t.co/r91d1uuoIr

— Saeed Jones (@theferocity) February 21, 2019
Please don't pay co-conspirators by check.

— EmergenHat (@Popehat) February 21, 2019
[Image via Theo Wargo/Getty Images]
Have a tip we should know? [email protected]