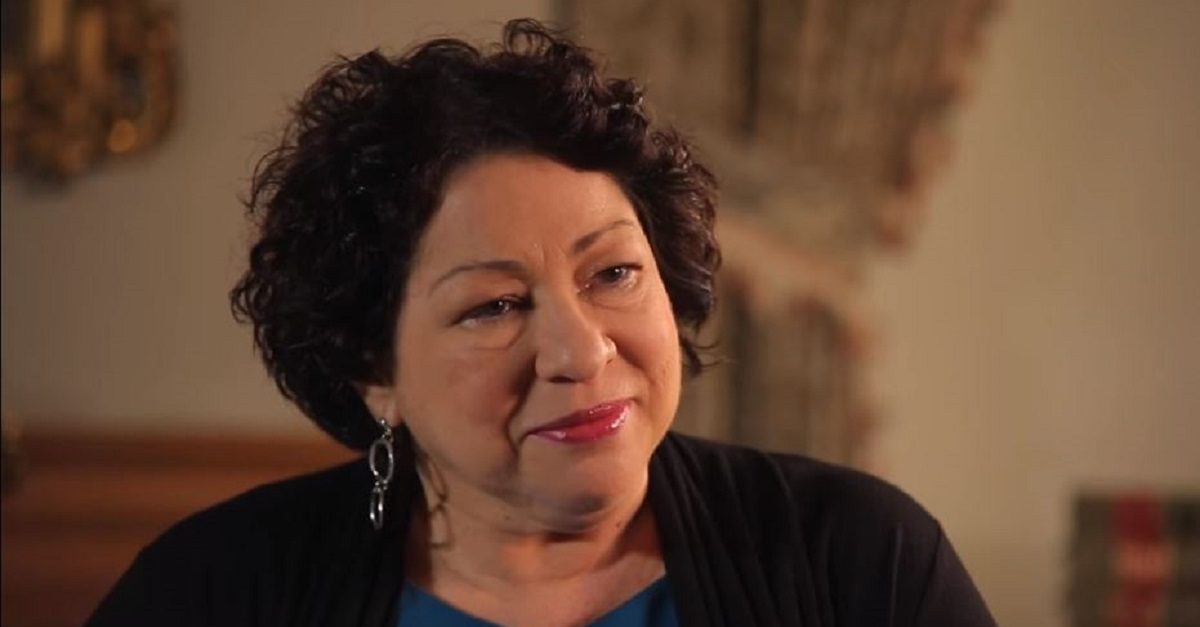 University of Chicago Law Professor M. Todd Henderson recently got rid of Twitter for at least the second time this year after drawing backlash from inflammatory remarks. This time around, Henderson bashed Supreme Court Justice Sonia Sotomayor, insulting her intelligence and alleging that she only got her job because of her ethnicity.
While Henderson's tweet–and account–are no more, a screenshot captured it saying, "I'm old enough to remember when a second-class intellect like Sotomayor got onto the Court because her Latinaness gave her insight into her soul."
Of course, that "second-class intellect" graduated from Yale Law School, and taught at NYU and Columbia Law Schools, and has served on the federal bench since 1992. In 2009, she took her seat on the High Court.
Needless to say, this didn't go over very well, and after getting some less than supportive responses, Professor Henderson deactivated his Twitter account.
This is becoming someone of a pattern, as back in February, Henderson similarly ditched the social media platform after getting blasted for tweets. Back then, he started off by saying, "The most marginalized group at every university is conservatives." While that statement on its own isn't such a big deal, Henderson said it while defending a student organization that compared U.S. immigration policies to "being a porcelain receptacle for other nations' wretched refuse."
Henderson eventually rejoined Twitter after that debacle, so there's a decent chance the world of social media hasn't seen the last of him. Time will tell what he'll come up with next.
[Image via Smithsonian National Portrait Gallery screengrab]
Have a tip we should know? [email protected]