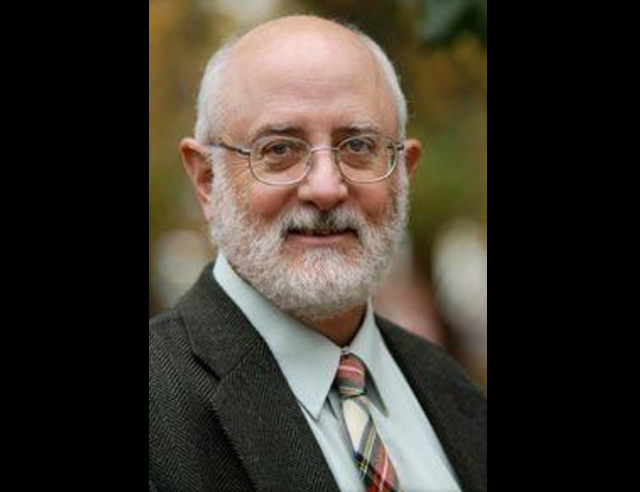 A judge in Pennsylvania has been formally charged with ethics violations after multiple former law clerks claimed he used his work computer to watch pornography during regular business hours.
Magisterial District Judge Michael Muth, whose conduct dates back to 2006, admitted that the charges were accurate in a deposition hearing with the state's Judicial Conduct Board earlier this year.
Here are the allegations:
On one occasion, Muth had his computer opened to multiple images of women in various states of undress as a clerk walked in to discuss a matter before the court. Muth unsuccessfully tried to minimize those images before giving up. The sexually explicit pictures stayed on the screen for at least as long as the clerk stayed in the office that day.
Another situation went down with another clerk. Over a few months in 2012, the second clerk witnessed three mosaic-like spreads of scantily-clad to fully-nude women striking poses inappropriate for the court. Only once did Muth try–again, futilely–to minimize the images, causing the clerk to brusquely walk away. The other two times Muth shrugged it off and let the images stand on their own merits. It's unclear what the clerk did on those second and third instances.
Muth's third clerk walked in on him watching a (thankfully) soundless video of two women having sex with each other. Finally, forsaking the veil of what may or may not be acceptable within the sanctified halls of justice in East Stroudsburg, Pennsylvania, Muth didn't even try to hide the video.
According to the Judicial Conduct Board, Muth's actions (and inactions), subjected all three clerks to non-verbal sexual harassment. Additionally, each of the three clerks were used by Muth to grade his students' exams at East Stroudsburg University during the same time period, which is a violation of an ethical rule proscribing the use of one's judicial office for personal gain.
The Judicial Conduct Board issued a statement, which reads, in part:
"Judge Muth failed to give precedence to his judicial duties over his personal and extra-judicial duties…Judge Muth engaged in conduct so extreme that it brought disrepute upon the judicial office itself."
Muth is currently awaiting a public trial on the charges.
[image via East Stroudsburg University]
Follow Colin Kalmbacher on Twitter: @colinkalmbacher
Have a tip we should know? [email protected]