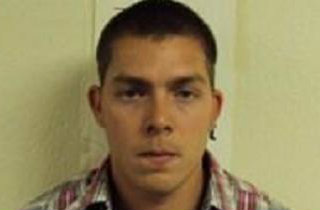 Police in Washington State say a white supremacist attacked a black man and white woman for kissing. It happened in 1950 on Tuesday, according to a Fox 13 report.
Olympia police spokeswoman Laura Wohl told the outlet that a couple were standing outside a restaurant that night. That's when Daniel Rowe, 32, reportedly confronted them. Like, out of the blue. He didn't say a thing before stabbing the man, and accidentally cutting the woman, police said. The man then tackled him and held him down until authorities arrived.
Rowe allegedly had a lot to say when cops arrived. This follow up report by CNN said Rowe had tattoos that read "Skinhead" and "White Power," and complained about Black Lives Matter. He attacked the couple because he saw them kiss.
"The suspect spouted white supremacist sayings and made many, many references to racist things," Wohl said.
The couple only suffered minor injuries.
The CNN story said that yes, this is being charged as a hate crime. According to official records as of Saturday, Rowe is being held in lieu of $500,000 bond at a Thurston County Jail. He faces charges of second-degree assault and malicious harassment. (CNN said it's first-degree assault.)
[mugshot of Rowe via Thurston County Jail]
–
Follow Alberto Luperon on Twitter (@Alberto Luperon)
Have a tip we should know? [email protected]