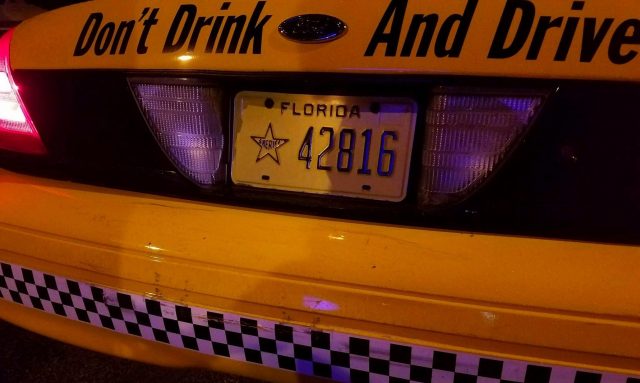 Don't drink and drive. It's not just good life advice, it's also what was printed on the back of a Citrus County Sheriff's Office car when Paul M. Wilkins allegedly crashed into it with his car while intoxicated. The Sheriff's Office said in a Facebook post that during an event called Pirate Fest, Wilkins drove through a traffic control point, breezed past cones and collided with a detective's car. The impact sent that vehicle 30 feet ahead, straight into one of Citrus County's new patrol cars, which is emblazoned with the slogan, "Don't Drink And Drive," the statement said.
Wilkins allegedly claimed that he didn't see either of the cop cars, despite the Sheriff's Office saying that both had their red and blue lights flashing.
He was taken to the Citrus County Detention Facility in the back of that same car with the anti-drunk driving slogan. The car is painted like a taxi and also says, "A Cop or a Cab, You Decide." It's part of a program meant to remind people to think before getting behind the wheel while intoxicated.
Wilkins, 63, was wearing a t-shirt at the time that said, "I'm currently unsupervised. I know, it freaks me out too but the possibilities are endless."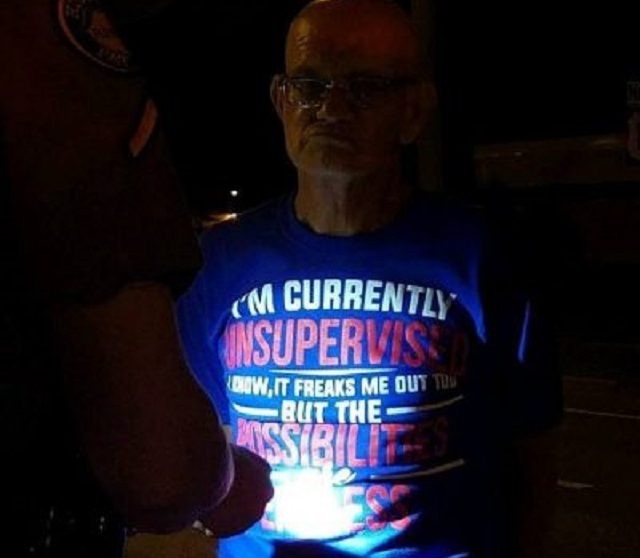 Wilkins is naturally facing a charge for driving under the influence.
[Images via Citrus County Sheriff's Office]
Have a tip we should know? [email protected]