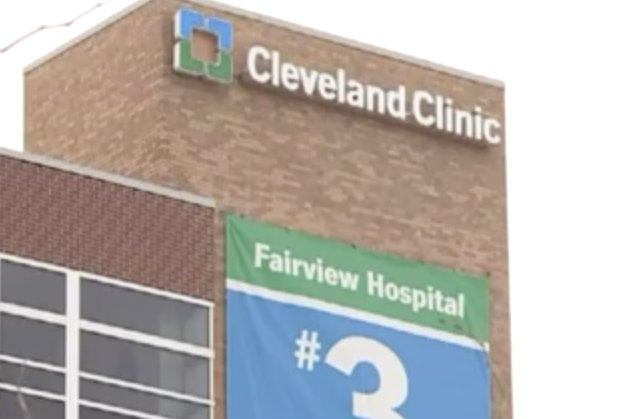 How do we even begin describing the allegations against Dawn Brown, wife of Cleveland police officer Kenneth Brown? Cops think she faked her pregnancy and cancer. A local clinic also warns she might be trying to steal a newborn baby.
Let's work through this in chronological order. The Browns got married last Nov. 14, according to Lorain County Probate Court records obtained by Cleveland.com. Dawn had been married before. In fact, a divorce filing that same day said that she wasn't pregnant at the time.
The thing is, she allegedly told others she was with child, and had terminal cancer. Cleveland Police Patrolmen's Association President Jeff Follmer announced Wednesday that both Brown and her husband were being investigated. The probe began after the police union hosted a Jan. 14 blood drive on Dawn Brown's behalf. A newsletter said she was dealing with Stage IV breast cancer. There was also a GoFundMe account meant for the couple. A statement on that page allegedly claimed Brown had terminal cancer, and was due to give birth on Jan. 22. The illness postponed the delivery date, however, said the statement.
Follmer said investigators think Brown was neither pregnant nor sick.
A lot has changed since that Wednesday report. It turns out that Kenneth Brown, already on leave because of an on-duty injury, retired that same day. Investigators are looking at whether he knew his wife was lying. No charges have been filed, said Sgt. Jennifer Ciaccia.
Then there are the flyers. Photos on social media showed flyers at Fairview Hospital warning that Dawn Brown "could attempt to try and take a baby from the hospital." The flyer mentions the allegation that Brown was "running an ongoing scam involving a fake pregnancy."
"Based on information we received from the Cleveland Police Department, we have taken extra measures to ensure patients are safe and secure at Fairview Hospital," the hospital said in a statement obtained by FOX 8. "We take this matter seriously and want to reassure our patients that their safety is our top priority."
Law&Crime reached out to the patrolmen's association in an attempt to get in touch with Kenneth Brown, but a spokesperson said the organization would not comment. Dawn Brown has reportedly lawyered up with Ohio-area attorney Joseph Patituce. He did not immediately respond to a request for comment.
[Screengrab via FOX 8]
Have a tip we should know? [email protected]