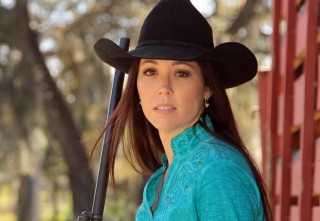 Some time ago you might have read about social media gun rights activist Jamie Gilt, who got in trouble after her 4-year-old son accidentally shot her. Turns out she might dodge charges, but only if she gives 10 gun safety speeches. It's part of a deferred prosecution agreement announced on Friday by Florida State Attorney R.J. Larizza, according to The New York Daily News. Gilt, 31, must also attend a gun safety course, and install safe gun storage at home and in her vehicle.
If she does that, she won't be prosecuted, but that assumes she goes through with it all. She is being given 90 days to get it done.
The shooting happened on March 8. She was driving with her son in the back, and the kid grabbed hold of a .45-caliber handgun she'd hidden under her seat.
Gun was under front seat and not in holster. Somehow slid to back seat. Child get out of child seat and grabbed gun and fired #ANjaxBREAKING

— Michael Yoshida (@MichaelANjax) March 22, 2016
She was hospitalized after being shot through her torso.
Gilt faces one count of unsafe storage of a firearm, a second-degree misdemeanor in Florida (it's illegal to store a gun where a minor is likely to gain access to it). If convicted, she faces up to 180 days in jail.
[image via Facebook]
–
Follow Alberto Luperon on Twitter (@Alberto Luperon)
Have a tip we should know? [email protected]