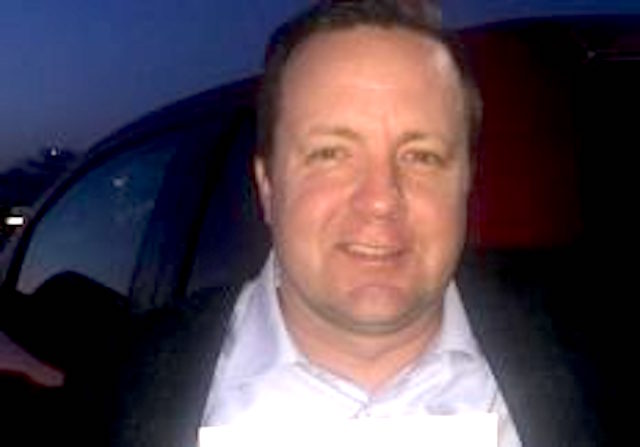 Corey Stewart, chairman of the Prince William Board of Supervisors, wants very much to replace Virginia Governor Terry McAuliffe in this year's gubernatorial race. But first, he needs to convince voters he wasn't being inappropriate by using a racially-charged insult against a fellow GOPer.
It wasn't an off-hand diss, either. Stewart included it in the opening of his Thursday AMA on Reddit.
"I am opposing the establishment's handpicked candidate, former Bush guy, RNC chairman, and cuckservative, Ed Gillespie," he wrote, later touting a hard-line stance on immigration.
In case you don't live on the Internet, this slur is pretty popular, and has recently gotten mainstream exposure. Though please note that the definition is in no way safe for work. A 2015 report from The New Republic traced its use to white supremacists, and those describe themselves as being alt-right. Invariably, the term is pointed at white conservatives who are considered soft against the perceived threat of liberal politics, and the supposed displacement of white people in the United States. Hence the portmanteau of "conservative" with the word "cuck," meaning a husband who derives pleasure from watching a (non-white) have sex with his wife.
The racist connotations now has some Virginian criticizing Stewart. Nevermind losing the June 13 GOP primary, they want him to resign from his seat on the Prince William Board of Supervisors.
That's how local Republican school board member Willie Deutsch sees it.
"The term is an accusation by the alt-right of being a race traitor because supporting tolerance and diversity means weakening the power of 'white Americans' (hence, cuckolding yourself)," he said in a statement obtained by the Prince William Times. "Corey Stewart is explicitly wrapping himself in white nationalism and accusing Ed Gillespie of insufficiently prioritizing whites over other races." The Prince William Young Republicans executive board agreed with Deutsch.
Another Republican, Coles District Supervisor Marty Nohe, who has two black children from adoption, stopped short of calling for Stewart's resignation,  but criticized the comment.
"I cannot tolerate the board of supervisors' chairman knowingly using language that is not consistent with the values of the families of Prince William County," he told the outlet.
Stewart has no plan to quit, and denied that he meant to be racist.
"A cuckservative is a false conservative or a fake conservative; someone who claims to be a conservative but isn't," Stewart argued. "And that's what Ed Gillespie is."
Thanks to term limits, Virginia's Governor Terry McAuliffe can't run in the gubernatorial election this year. Stewart and Gillespie are also running against state Sen. Frank Wagner.
[Image via Corey Stewart and Reddit]
Have a tip we should know? [email protected]