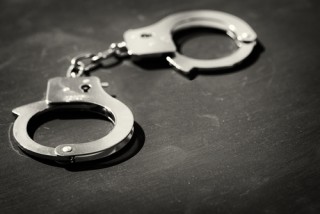 Better late than never? Randy Iannacone of Port St. Lucie, Florida, received a notice in the mail that there was a warrant out for his arrest. The kicker? It's for an alleged theft in Connecticut in 1989. After learning about the warrant, Iannacone hopped on a flight and turned himself in to the Norwalk police on Sunday, where he was arrested, according to newspaper The Hour.
Iannacone, 60, is accused of stealing a television from the Norwalk Jewish Center, where he worked as a custodian. Police had located the television, and the owner told them he received it from Iannacone, who owed him a debt, The Hour reported. Officers traced the serial number on the television to the original police report. The Jewish Center doesn't even exist anymore.
Norwalk Police Lt. Paul Resnick told The Hour, "we try to go out and serve [a warrant] when we first get it, but sometimes people move," which he says makes them difficult to find. "This fellow ended up in Florida, so he came back and turned himself in, which is pretty cool."
Iannacone was charged with larceny in the third degree and was released from custody. He has a court date on April 19, which authorities trust he'll make.
[h/t Naples Daily News, image via Shutterstock]
Have a tip we should know? [email protected]