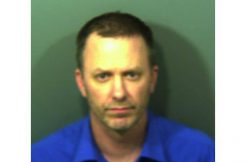 An ex-nurse abused patients' trust, and now he's going to prison. A Washington D.C. court sentenced 39-year-old Jared Kline to 45 months behind bars on three counts of second-degree sexual abuse. He must also register as a sex offender. In June, a jury convicted Kline for abusing three female patients in 2013 and 2014. Federal prosecutors argued he put his privates into their hands during treatment.
His attorney has argued it wasn't sexual assault, just accidental contact, and Kline rejected a plea deal made in December.
In February, a Maryland jury found him not guilty on a similar allegation at a local hospital.
The lawyer could not be reached for comment.
–
Follow Alberto Luperon on Twitter (@Alberto Luperon)
Have a tip we should know? [email protected]