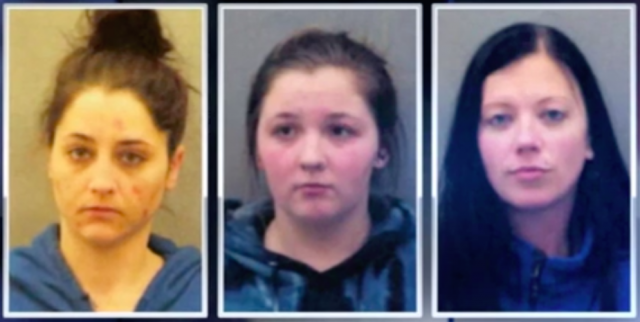 Three workers at a daycare center have been arrested and charged with endangering children for allegedly distributing gummy bears laced with the sleep aid melatonin to a classroom of toddlers.
Kristen Lauletta, 32, Jessica Heyse, 19, and Ashley Helfenbein, 25, employees of Kiddie Junction in Des Plaines, Illinois admitted to distributing the Walgreens-brand candies to a classroom of  2-3-year-olds, without the consent of the kids' parents, with the intention of calming down the 12 children before their nap time.
Police responded to the daycare facility last Friday after pre-school management reported that they suspected the gummies were being given to the children.
The three caregivers claimed that they didn't think giving melatonin to toddlers would be problematic because the product was over the counter. However, Commander Christopher Mwreza of the Des Plaines police pointed out that the bottle of gummies were not to be given to children under the age of sixteen.
Police also said that they are looking into more than one incident of distribution of the gummies to a classroom of toddlers.
Both authorities and the daycare center notified the children's parents and let them know what happened. Kiddue Junction told ABC News they were "not interested" in giving a statement on the matter.
According to the police Lauletta, Heyse, and Helfenbein are cooperating with the investigation. The women are charged with two counts of endangering the life or health of a child and two counts of battery. They are scheduled to appear in court on April 4.
[Image via ABC News screengrab]
Have a tip we should know? [email protected]