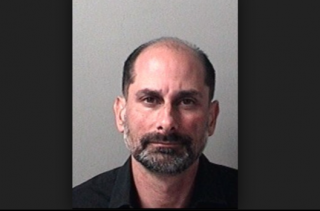 These days, it seems like the only thing you can count on is that when some takes a strong stance against something, they end up being accused of that something. The latest is personal injury attorney David Maloney, whose commercials for his Florida law practice give an impression of an intense distaste for drunk drivers. But because the world is a cruel, dark place with no role models for our children to look up to, Maloney was arrested on Sunday and charged with driving under the influence, according to WEARTV.
In his commercial, as you can see below, he says to drunk drivers, "Don't call me. I'm not going to represent you. I'm not going to help you."

Of course, Maloney hasn't been convicted of anything, and his case is still ongoing, with a court appearance scheduled for June 1. I hope he has a good lawyer.
[image via Escambia County Jail]
Have a tip we should know? [email protected]