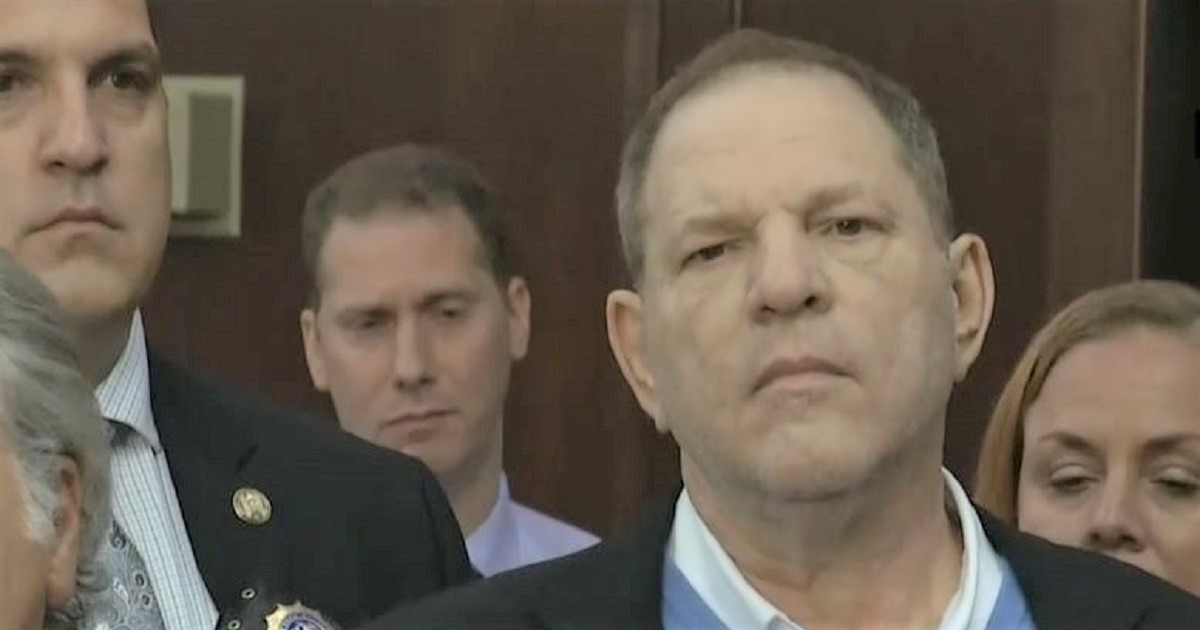 Friday morning, disgraced film producer Harvey Weinstein turned himself in to New York City authorities, who are charging him in connection with two alleged sex crimes. More charges may be on the way, however, as federal prosecutors are also reportedly looking into a potential case, according to multiple reports.
Sources told the Los Angeles Times that prosecutors with in the Southern District of New York are looking to see whether Weinstein violated the Mann Act, a 1910 law that prohibits taking people across state lines for unlawful sexual purposes. The Act says that anyone who knowingly transports or "knowingly persuades, induces, entices, or coerces an individual to travel in interstate or foreign commerce" with the intent that the other person "engage in prostitution, or in any sexual activity for which any person can be charged with a criminal offense, or attempts to do so," is guilty of a crime.
Violations of the Mann Act can be punished with up to 10 years in prison and a fine.
According to TMZ, sources say federal prosecutors are looking at at least one situation where Weinstein may have flown an actress across state lines.
Prosecuting Weinstein under that law would probably be difficult, however, because prosecutors would have to prove that Weinstein convinced someone to travel across state lines while already intending to sexually assault her.
"It is really a reach," Loyola law professor Laurie Levenson told the Times.
Weinstein has denied any wrongdoing.
In addition to the Mann Act, feds are reportedly looking into possible fraud charges, depending on whether there were any questionable financial transactions related to alleged sexual abuse.
[Image via CNN screengrab]
Have a tip we should know? [email protected]