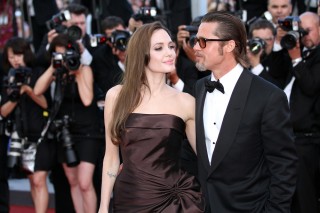 Media reports suggest superstar couple Brad Pitt and Angelina Jolie think they can put their marital problems further behind them by adopting a seventh child.
As a Los Angeles family law attorney who has spent more than 16 years handling celebrity adoptions, marital issues, and divorces, this is something I would advise against if I was their lawyer. The reasons are both legal and ethical.
Add to that the fact that a "normal" couple with marital problems probably wouldn't be able to pull off such an adoption in the first place. They simply would never pass the required home study.
This is a legal requirement where state case workers investigate the family home life to see how the child would fit in. Officials visit the home and look at issues like reasons for adoption, daily life routines, and parenting experience. It is doubtful that a family on verge of a breakdown is capable of providing stability for the children who already would likely be suffering from issues such as loss and grief, identity development problems, and low self-esteem.
The goal of the home study is to assess whether the prospective adoptive parents have the ability to make a lifelong commitment to provide a nurturing home to the adopted child. During the process, a case worker will make regular visits to the home and interview all family members to determine the level of integration and adjustment of the adoptive child to the new family.
But, often because of their wealth, status, and connections, celebs seem to be able to circumvent these controls. While some parents spend years waiting for a child, stars like Jolie-Pitt, Madonna, Charlize Theron, and Sandra Bullock seem to suddenly have children whenever they want, despite the hurdles put in place for the benefit of the prospective adoptive parents and the child to be adopted.
News reports say Pitt and Jolie want their new child to be older and come from the African continent, where they adopted their daughter Zahara, now 11, as a young child. However, America is filled with thousands of unwanted children who will never have a "forever home." As a result, they are doomed to spend their lives in foster homes with no chance of knowing what it's like to have a family of their own. In California alone, 65,000 children are in foster care awaiting homes. Unfortunately, the system has created this trend of international adoptions by subjecting new parents to lengthy wait times and expensive protocols.
Taking a child 6,000 miles away from home is already a grueling experience without having to adjust to the barriers of language, culture, and genetic differences. Up until recently, we've seen international adoptions increase from the Ukraine, Russia, China, the Czech Republic, and Africa, while domestic adoptions decreased. Adoptive parents may think they are doing a great service for a child from a third world country, when in fact foreign adoptions are rife with problems. Many aspects of the international adoption process are beyond the control of any attorney or U.S. agency: foreign governments may change requirements or procedures without notice, moratoriums may be declared to revise adoption laws, strikes and illnesses may occur, birth mothers may change their minds, the child could have an undisclosed disease, or the child may be adopted elsewhere before the process is finished.
Regardless of whether the child was adopted in this country or abroad, the parents must still undergo a home study if they want to reside in the United States.
Media reports say that Pitt and Jolie's other children – Maddox, 14; Pax, 12; Zahara, 11; Shiloh, 10; and Vivienne and Knox, 8 – were "thrilled" with the prospect of their parents bringing home another sibling over the age of 10. I just wonder if this is true and how much individual time Jolie and Pitt give to six children. This seems challenging at best.
Having represented children as well, I must question, with the possible exception of the 14-year old Maddox and 12-year old Pax, how much do these children really understand and who did they express their feelings to?
A family involved in its own turmoil should never be approved for adoption and should be recommended to not pursue one until the adults have resolved their own issues. It is extremely unfair and hurtful for a child to be placed with a family just to lose it again because that family has fallen apart.
Maya Shulman, principal of the Shulman Family Law Group, is an expert in interstate and international divorce and custody cases and interstate adoptions. She can be reached at [email protected]
Have a tip we should know? [email protected]