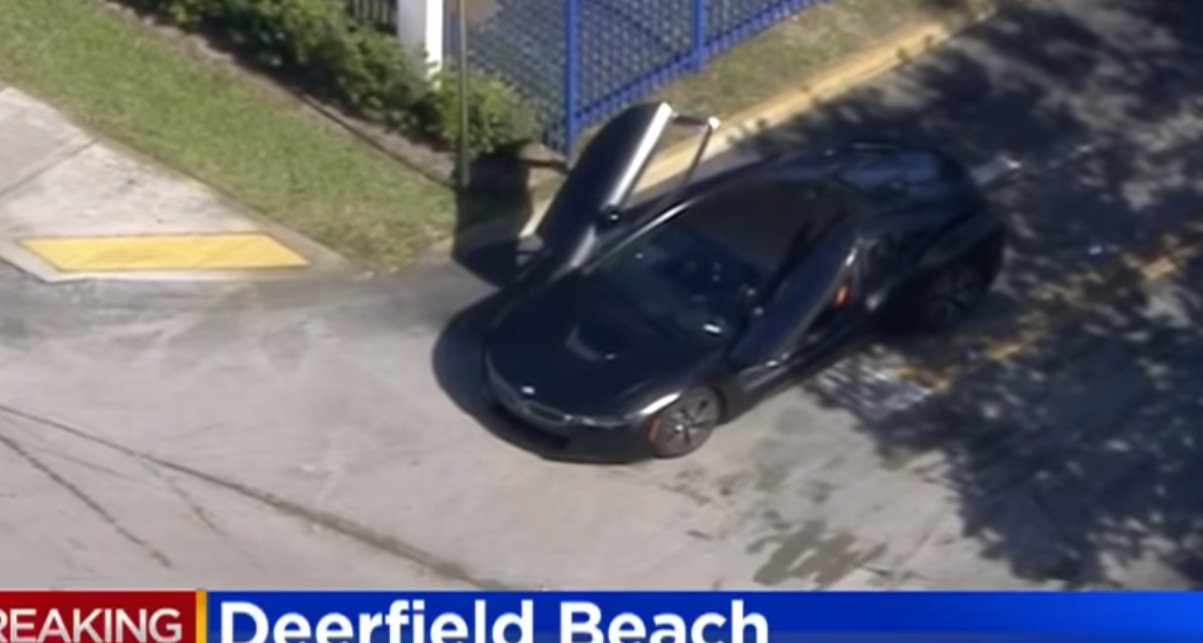 Rapper XXXTentacion (real name Jahseh Dwayne Onfroy) died Monday, according to the Broward County Sheriff's Office.
The adult male victim has been confirmed as 20 year old Jahseh Onfroy aka rapper #XXXTentacion.

— Broward Sheriff (@browardsheriff) June 18, 2018
Fans feared the worst even before the official confirmation. Word first broke with a TMZ report. Video shows a man in the driver's seat of a stationary car while a bystander apparently checks his pulse. The man, who was identified as Onfroy, is not moving. A witness told the outlet that the rapper was shopping at a motorcycle dealership in South Florida. A gunman ran up to Onfroy's vehicle and shot him as he was leaving.
The Broward County Sheriff's Office said they were investigating a shooting, and people assumed they were talking about the incident involving XXXTentacion.
#BreakingNews #BSO is currently working an incident regarding a shooting at 3671 N. Dixie Hwy., Deerfield Beach. PIO headed to scene. Dispatchers received a call of a shooting at 3:57 p.m. An adult male victim was transported to an area hospital.

— Broward Sheriff (@browardsheriff) June 18, 2018
#BreakingNews The adult male that was taken to the hospital has been pronounced dead.

— Broward Sheriff (@browardsheriff) June 18, 2018
That's the location of RIVA Motorsports. The sheriff's office didn't immediately release the victim's name, but numerous fans replied to the tweets above and they understood that the man was Onfroy.
The 20-year-old rapper was named on XXL's 2017 "Freshmen" class of up-and-coming rappers. He was also followed by legal problems, charged with attacking his ex-girlfriend in 2016.
XXXtentacion is dead at 20 years old. pic.twitter.com/DKjXT8sUWH

— Cycle (@bycycle) June 18, 2018
Update, Monday, 6:45 p.m.: This article has been updated to reflect that the sheriff's office confirmed Onfroy's death.
7:56 p.m.: The investigation is ongoing. In what seems to have been a robbery, two armed suspects approached Onfroy and at least one opened fire, authorities said. The duo escpaed in a dark-color SUV.
Anyone with information is urged to contact #BSO homicide detectives Walt Foster or John Curcio at (954) 321-4210 or @crimestoppers2, anonymously, at (954) 493-TIPS #XXTENTACION. pic.twitter.com/J97xZ9cHHz

— Broward Sheriff (@browardsheriff) June 18, 2018
[Screengrab via CBS Miami]
Have a tip we should know? [email protected]