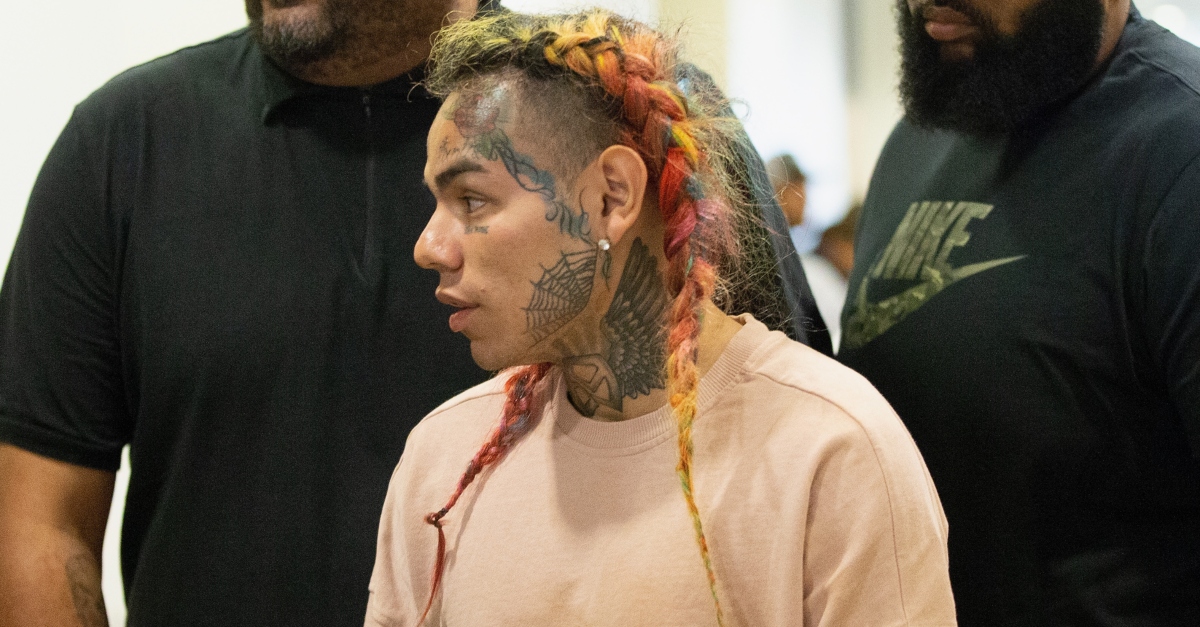 The rapper Daniel "Tekashi69" Hernandez pleaded guilty on January 23 in a drug case, and agreed to work with investigators against the other defendants, according to federal documents obtained by the New York Daily News.
"The government has represented that Mr. Hernandez is cooperating against multiple violent people associated with the same criminal enterprise of which he admits…being a member," Judge Paul Engelmayer said in court.
Hernandez pleaded guilty to charges of racketeering, gun, and drug charges. He originally faced up to life in prison for the charges. Now he may serve less than 47 years for his cooperation deal.
"I apologize to the Court, to anyone who was hurt, to my family, friends and fans for what I have done and who I have let down," he said.
In taking the deal, the 22-year-old rapper confessed to paying another individual to shoot at a rival member of the Nine Trey Blood Gang in order to scare the target. Hernandez said he joined the group in 2017, and claimed they were involved in things like shooting at victims, robbing them, and sometimes drug trafficking. He also admitted to helping members of the gang trying to kill a rival gang member, according to court documents.
Nine members of the group were indicted on Thursday, but not the rapper. This seemed to suggest that he was cooperating. That was the case.
Hernandez was arrested back in Nov. 2018.
The rapper has had run-ins with the law before, and then some. He pleaded guilty to fondling a 13-year-old girl on video, and was sentenced to four years of probation.
[Image via Bob Levey/Getty Images]
Have a tip we should know? [email protected]