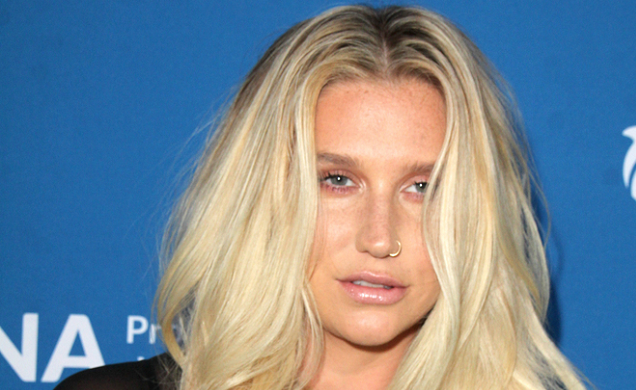 Just when you thought the legal battles between Kesha and producer Dr. Luke (real name Lukasz Gottwald) had calmed down, they're escalating all over again. In case you forgot, the pop singer had sued Gottwald, alleging that he had sexually assaulted her while they worked together, and is also fighting to be released from her contract with his company. Over the summer, Kesha dropped her sex abuse case against Gottwald in California, after sex abuse claims were dismissed in a New York case, where the contract battle continues.
Now, Gottwald is looking to sue Kesha for defamation after a text message between Kesha and fellow pop star Lady Gaga surfaced during the discovery stage of their New York contract case. Gottwald alleges in court documents filed Monday night that Kesha told Gaga in February 2016 that Gottwald had raped another artist. While the text in question didn't refer to Gottwald by name, it said that another female artist "was raped by the same man," and Gottwald claims that it's clear from the context that Kesha meant him. Gottwald's court filing says that Kesha sent Lady Gaga the message "for the malicious purpose of further damaging [Gottwald's] reputation and business." He claims that since Kesha sent that message, Lady Gaga had badmouthed Gottwald in the media, including saying that she had secret, damaging information about him.
Soon after Gottwald's lawyers filed the new allegations with the court, Kesha's attorneys submitted a filing of their own, claiming that Gottwald has "a vendetta against Kesha," and also failed or delayed to pay her hundreds of thousands of dollars in royalties and other payments he owed her under their contract.
The next hearing for the case is scheduled for February 14 in New York.
[Image via Shutterstock]
Have a tip we should know? [email protected]