A security guard at a California Best Buy thought he was helping when he stopped a suspect who allegedly punched a detective trying to evade arrest, but he ended up getting fired for his efforts.
It all happened on Saturday, when special operations detectives with the Placer County Sheriff's Office tracked down Timothy Trujillo, who was wanted on a Nevada felony warrant for numerous alleged burglaries. The PCSO said in a Facebook post that they tracked down Trujillo, spotting him in the parking lot of the Best Buy in Roseville. When they tried to stop him, Trujillo allegedly punched one of the detectives in the face and tried to escape.
That's when the security guard sprang into action.
"When they confronted him, the man punched one of the detectives and tried to run off, that's when the security guard tackled the man, preventing him from escaping,"  Lt. Andrew Scott told FOX40.
The guard, an Army veteran only identifying himself to media as Tyler, said he was just trying to help.
"He started running past me and I thought I was doing the right thing by stopping him," Tyler told the local station.
Detectives were able to arrest Trujillo, thanks to Tyler. The sheriff's office said that detectives searched him and his car, finding methamphetamine, stolen property and burglary tools.The suspect is now facing assault, burglary, and drug possession charges, and was being held without bail. An investigation connected the suspect to burglaries in Placer County as well as Nevada.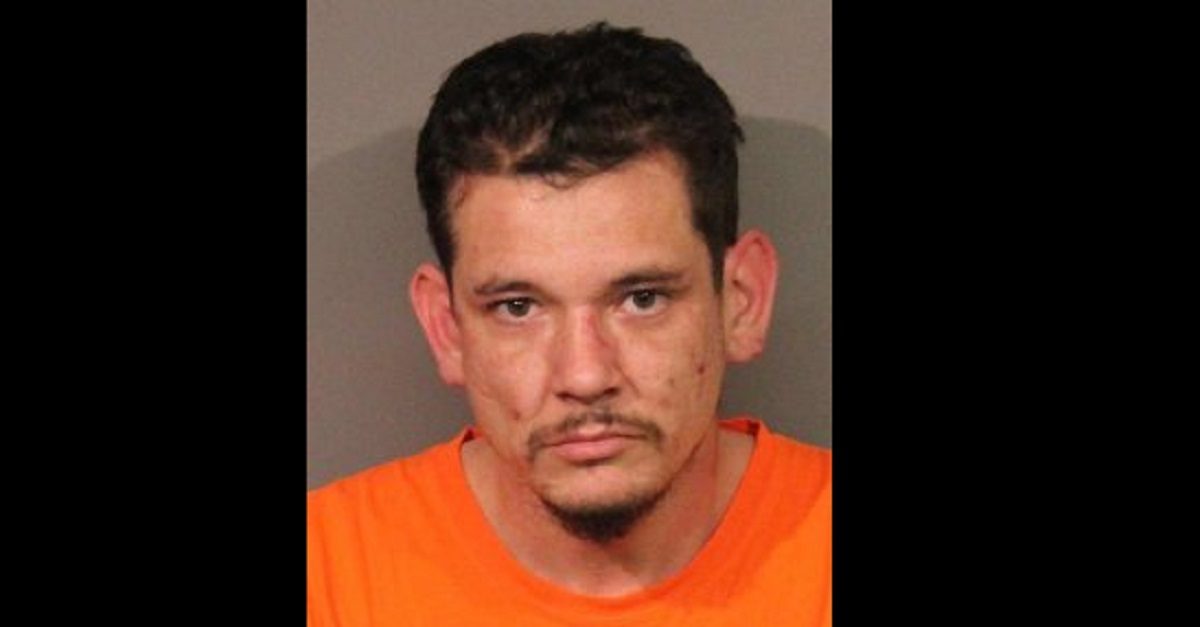 Tyler, meanwhile, was fired for his efforts because he violated company policy.
"My manager called me in and said corporate decided to let me go because I used excessive force and it was against Best Buy's policy to intervene."
The company said in a statement:
Our policy is clear, employees are not to chase potential criminals outside of the store. Chasing an individual in the parking lot creates a safety risk that isn't worth taking, regardless of how noble an employee's intention is.
Tyler did say that he knew at the time that he'd "get into some type of trouble" for violating the policy, but when he saw someone running from law enforcement officers, it "seemed like the logical thing to do."
[Image of Best Buy via FOX40 screengrab; Timothy Trujillo mugshot via Placer County Sheriff's Office]
Have a tip we should know? [email protected]