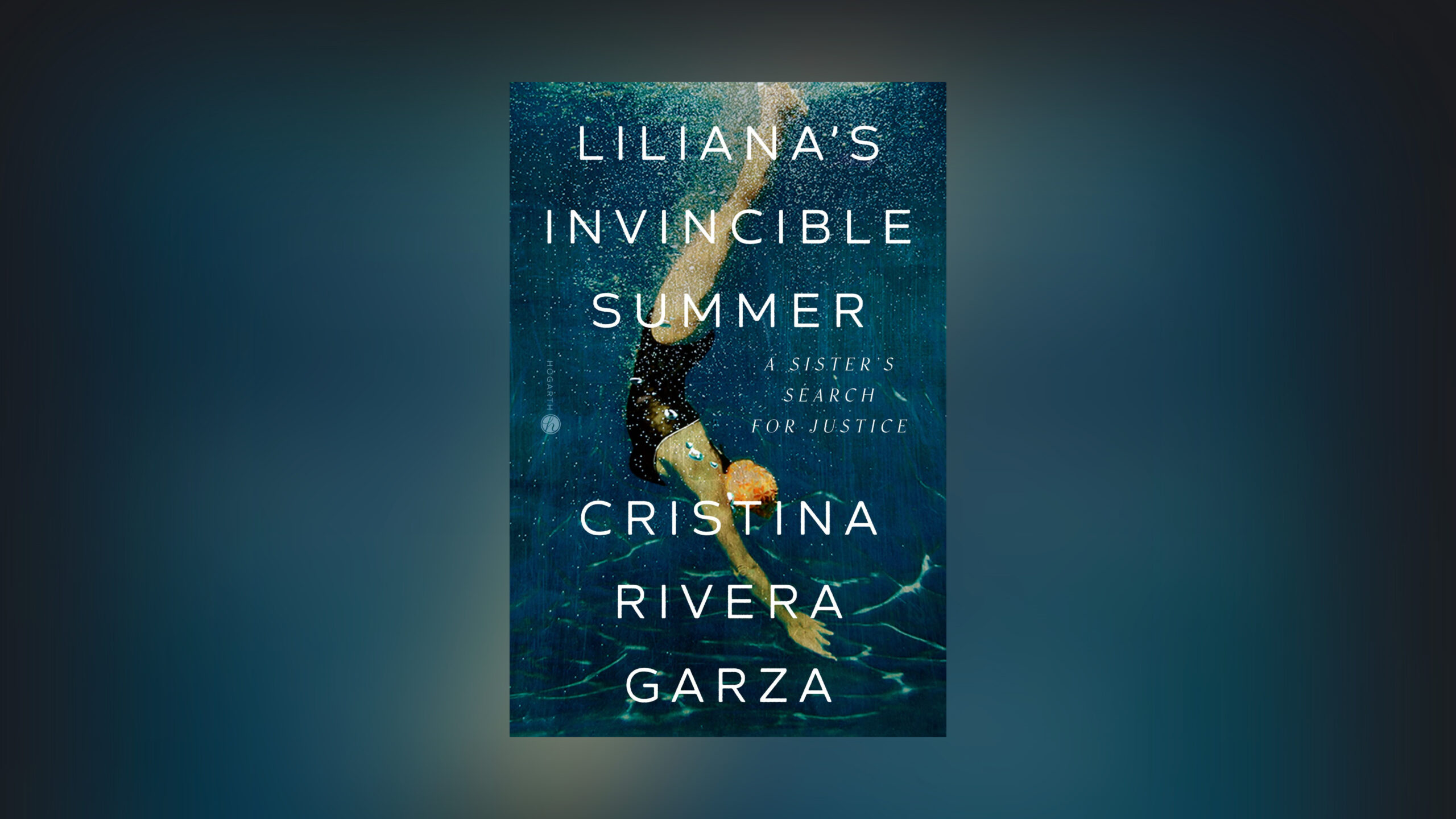 "Reconstructing the last months of Liliana's life is not easy. There was more to her than just the bright girl ; the reliable and sometimes protective friend; the outspoken and quick-witted young woman who knew how to heal and hurt with words; the young student who was falling more and more in love with her field of study; the shrewd one, as some of her friends described her, the charismatic leader ; the woman who was learning to believe in herself. In addition to all of these, there was the Liliana who, as much as she turned the world upside down, could not find the words to name the violence that followed her closely." 

-Cristina Rivera Garza, author of Liliana's Invincible Summer: A Sister's Search for Justice 
Before Liliana Rivera Garza died at the hand of her ex-boyfriend in July of 1990, she was many things: architecture student, poetry lover, champion swimmer, cigarette smoker, cat owner, pop music fan, sister, daughter, and good friend. She was only twenty years old, yet had already built a full and exciting life for herself in Mexico City. She dreamed of traveling to Europe and perhaps one day pursuing a master's degree. 
Liliana also had a passion for writing and documented the small details of her life, unaware of the purpose they would later serve, in letters to loved ones and random, nonsensical notes. When all formal means of justice for her murder fail, it is these same scattered journal entries — re-discovered by her sister, Cristina — that finally manage to unlock the real reasons behind her death nearly three decades later.  
The memoir opens with author Cristina Rivera Garza on a journey to locate the case file from her sister's murder, shuffling from the crumbling, disorganized building of one government agency to the next only to be met by implications that her efforts were futile at every turn. Though Liliana's death had been widely publicized at the time, and there had even been a warrant out for an arrest, her case still went cold. More tragically, her file was ultimately allowed to be lost amongst the seemingly unending archives of other murdered young women in her province of Mexico. 
At the point of this journey's end, however, Cristina embarks on a second, more intimate one to reconstruct her sister's life and death through the transcription of her old notebooks. This new route ultimately takes Cristina down a path of interviews with old friends, classmates and neighbors. It is through their retellings that she is finally able to patchwork together as complete a description of events as possible. Both physically and through memory, she revisits her sister's world in order to learn more about the dangers she encountered there. 
Liliana's story is not a singular one, however, which Cristina masterfully illustrates by setting it against a backdrop of political unrest and interspersing it with broader commentary on the global epidemic of gendered violence. Femicide, which was formally recognized by the government of Mexico in 2012 as the crime of "depriving a woman of her life because of her gender" victimizes hundreds of thousands of women every year, yet remains as pervasively undiscussed as ever. 
Combating femicide, according to Cristina, necessitates first finding language for the specific type of violence at hand then rebalancing the power systems that produced it. While an all out upheaval of gender dynamics in Mexico might seem like an unwieldy task, naming Liliana's killer and the reasons leading up to his atrocious act are a major first step towards ending this brand of crime. 
In the pages of the memoir, reconstructed in many ways from the pages of the many journal entries that came before it, Liliana does not sit stagnantly as a victim. Instead, she is allowed to be fully resurrected in the form of the vibrant young woman that she was when she was alive. For the first time in almost thirty years, she is allowed to be more than just a young woman whose life was taken by an act of femicide.
Have a tip we should know? [email protected]
Buy it now