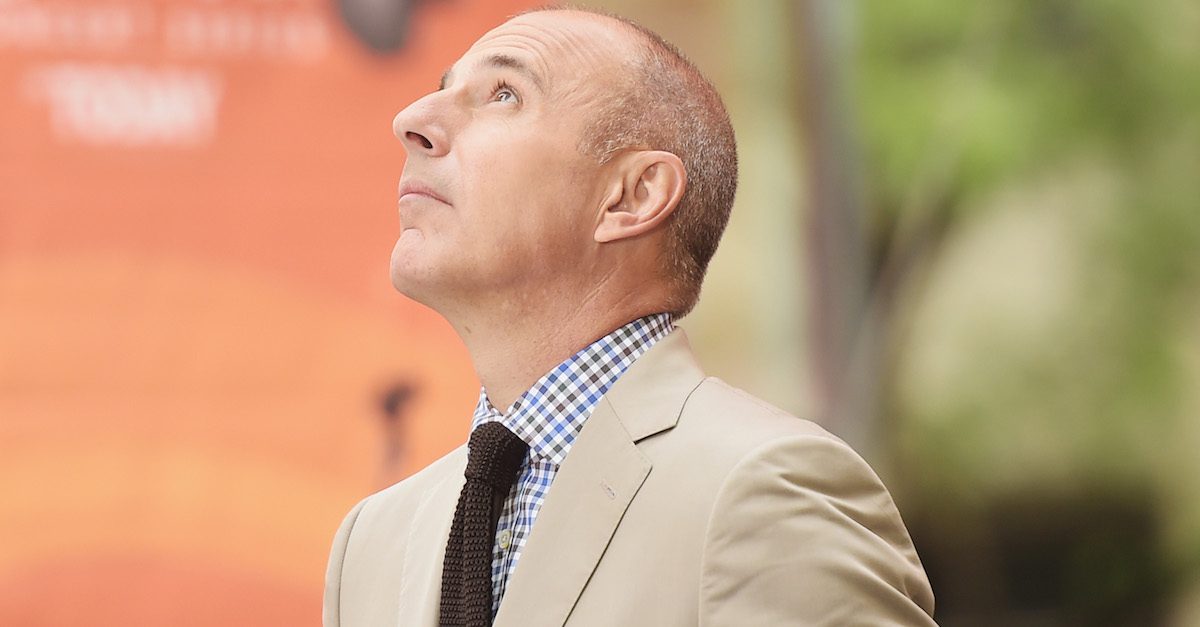 Is Matt Lauer really holding New Zealand hostage? The former NBC anchor's ongoing dispute with New Zealand's Department of Conservation and public access advocates has apparently reached a boiling point.
According to the New York Daily News, Lauer has been accused of "holding the country to ransom over this issue" — the issue being that hikers would like to access Hawea Conservation Park through his pricey property, but Lauer wants serious cash in return.
Access through the $13 million property is reportedly the only way to satisfy those interested in nature walking. He's also expressed some concerns about safety in the area due to spotty cell service. Lauer's apparent cash demands have been met with some local opposition, as he has reportedly been seeking "hundreds of thousands of dollars" in taxpayer funds.
The Walking Access Commission in New Zealand is not happy about the idea that "taxpayer money [would be] paid to a very wealthy American with a tarnished reputation," referring to Lauer's much-publicized ouster from NBC.
Local resident and advocate Bruce Mason went so far as to tell Radio New Zealand that Lauer was, "in effect […] holding the country to ransom."
"I think they're not going to get anywhere unless they sort of dumb down the proposal to suit all his demands which will mean this access will not be suitable for the public," he added.
Mason said that perhaps it is time for the government to step in and take decisive action.
"I think the solution which would be a quick fix for this … is for the government to give up on trying to negotiate with this character and the government uses powers as the landlord to resume the lengths of this road, could be a 20-metre strip, back into direct Crown ownership and then immediately gazette it as a public road," he said. "I think it's the only way there's going to be progress. Voluntary negotiations have got nowhere, result is they could get an easement but it could be a very insecure one. The public could be shut out at any time and there'd be no certainty."
[Image via Michael Loccisano/Getty Images]
Have a tip we should know? [email protected]