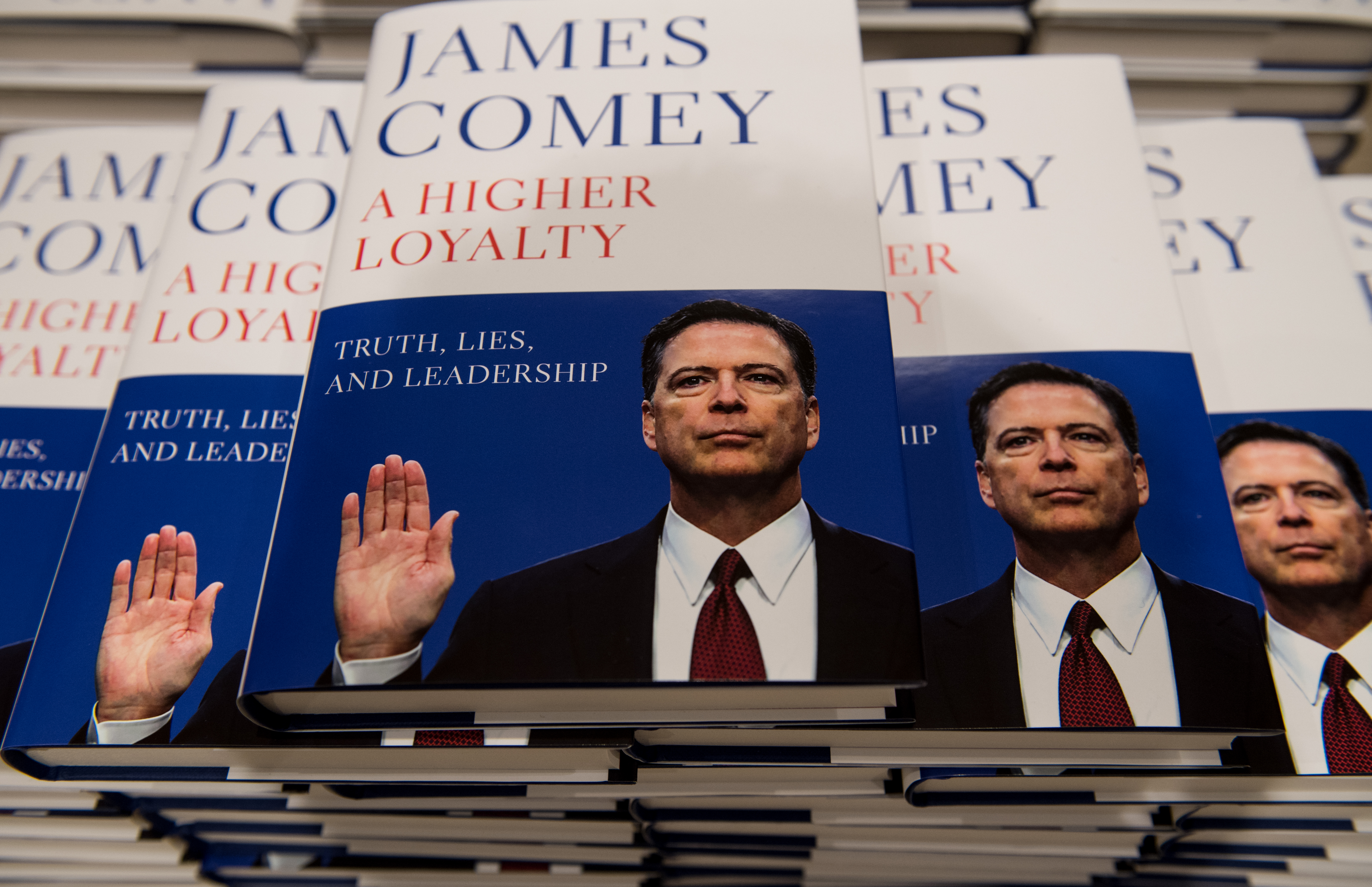 James Comey's tell-all book was released to widespread acclaim, anticipation and debuted at the number one spot on Amazon.
While most of the press coverage surrounding "A Higher Loyalty" has highlighted Comey's interactions with his infamous former employer, some readers have been digging a bit deeper.
One passage in particular caught the attention–and ire–of social media users. While describing a discussion with former president Barack Obama, Comey writes:
Although I agreed that the jailing of so many black men was a tragedy, I also shared how a term he used, "mass incarceration"—to describe what, in his view, was a national epidemic of locking up too many people—struck the ears of those of us who had dedicated much of our lives to trying to reduce crime in minority neighborhoods….I thought the term was both inaccurate and insulting to a lot of good people in law enforcement who cared deeply about helping people trapped in dangerous neighborhoods.
Over the past 40 years, the U.S. prison population has increased by roughly 500 percent, according to The Sentencing Project.
Comey continues, "It was inaccurate in the sense that there was nothing "mass" about the incarceration: every defendant was charged individually, represented individually by counsel, convicted by a court individually, reviewed on appeal individually, and incarcerated. That added up to a lot of people in jail, but there was nothing "mass" about it, I said. And the insulting part, I explained, was the way it cast as illegitimate the efforts by cops, agents, and prosecutors—joined by the black community—to rescue hard-hit neighborhoods."
Reason author C.J. Ciaramella responded to Comey's hair-splitting about the use of the word "mass." Ciaramella noted:
This historically unprecedented warehousing of human beings wasn't an accident or something the country just stumbled into. It was a result of deliberate policies by state and federal officials, a shift to what Berkeley law professor Jonathan Simon calls "total incapacitation."…while Comey is correct that defendants are sentenced individually, not collectively, there's nothing individual about the mandatory minimum sentencing guidelines that lawmakers passed to fill all those new prisons.
The Intercept's Peter Maass chimed in, too. He wrote, "The idea that poor defendants are represented individually is true in a strict sense, but if you cannot afford a good lawyer of your own (many Americans cannot), you are unlikely to have decent representation in the face of prosecutor's offices with significant resources. The idea that people are convicted individually is also a myth, because more than 90 percent of all cases at the state and federal level are settled with plea bargains in the face of prosecutorial threats of unduly heavy sentences if they go to trial…"
[image via Chris J Ratcliffe/Getty Images]
Follow Colin Kalmbacher on Twitter: @colinkalmbacher
Have a tip we should know? [email protected]