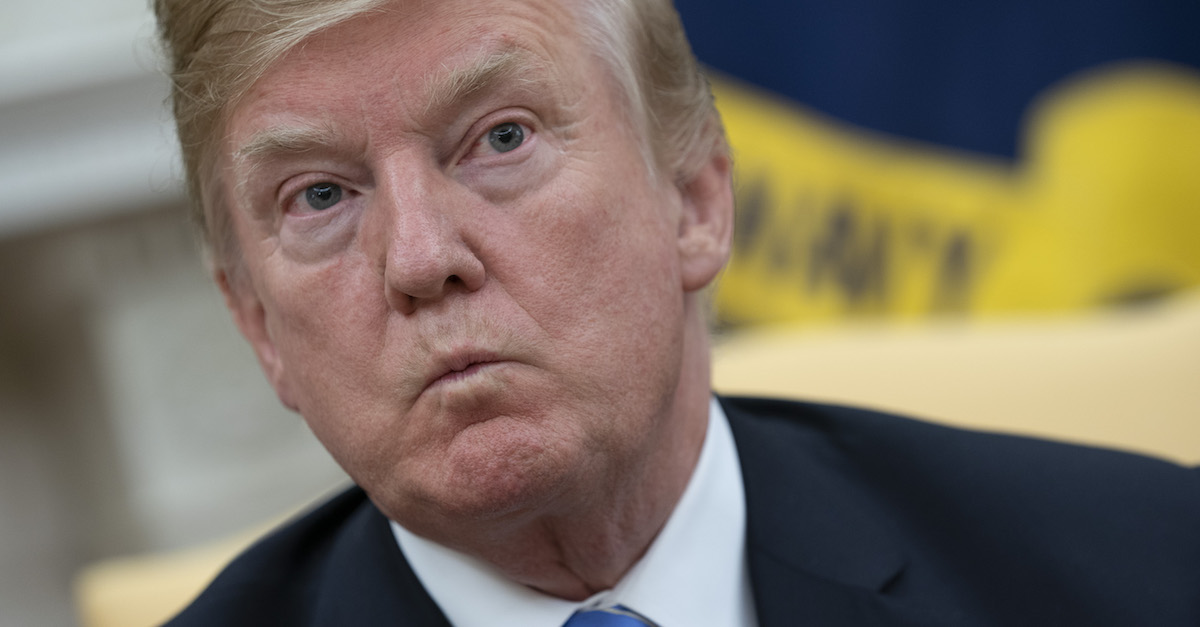 The Trump administration's Department of Health and Human Services (HHS) has been stealthily removing language on civil rights websites referring to a federal law which prohibits discrimination.
A Thursday report by the Sunlight Foundation, a non-partisan and nonprofit watchdog dedicated to government transparency, highlights this shifting linguistic landscape and builds upon original research by the National Women's Law Center (NWLC).
The language in question is Section 1557 of the Affordable Care Act (ACA). This provision is also referred to as the Health Care Rights Law. According to an NWLC fact sheet on the provision:
The Health Care Rights Law prohibits discrimination in health care on the basis of race, color, national origin, age, disability, and sex including pregnancy, gender identity, and sex stereotyping. Health insurers, hospitals, clinics, and any other entities that receive federal funds are covered by this law.
Under the terms of the ACA, HHS' ancillary Office for Civil Rights (OCR) is tasked with enforcing regulations emanating from this section. This task was somewhat complicated by a lawsuit filed on behalf of religious healthcare providers who felt the provision might be used to force them into providing insurance to people seeking "gender transitions and abortion."
A nationwide injunction specific to those two concerns was issued by a federal judge in Texas–but this injunction allowed the rest of Section 1557 to stand while the lawsuit runs its course through the legal system. In the wake of that court order, however, it appears the Trump administration has been deleting references to and explanations of Section 1557 part and parcel.
Aided by the help of the Internet Archive's Wayback Machine, the Sunlight Foundation's Web Integrity Project (WIP) made note of multiple such deletions and changes which have occurred across five distinct OCR-administered websites.
For example, as noted on the blog post accompanying the WIP report, an entire question and (lengthy) answer regarding Section 1557's prohibitions against harassment based on sex was summarily removed. And no language has appeared in its place since being scrubbed from the official OCR website's FAQ section. This deletion reportedly occurred sometime between June and August of 2017.
Various other instances of deletions and alterations which muddle the OCR's commitment to enforcing Section 1557 are copiously documented in the WIP's 19-page report.
Advocates have suggested these changes may portend a grim future for how HHS may (or may not) enforce prohibitions against discrimination as the agency is slated to roll out a series of new regulations sometime this summer.
Georgetown Woman's Law and Public Policy Fellow, MiQuel Davies, noted, on Twitter:
While @nwlc I've been tracking these deletions. The Administration is quietly trying to dismantle sex discrim. protections by deleting language about sex discrim. and the Health Care Rights Law from its web pages. We can't/won't let them get away with this. https://t.co/TRe8IjFePO

— MiQuel (@MiQuelDavies) July 19, 2018
Law&Crime reached out to the lead author of the report and HHS' OCR for additional comment and clarification on this story. No responses were forthcoming at the time of publication.
[image via Chris Kleponis-Pool/Getty Images]
Follow Colin Kalmbacher on Twitter: @colinkalmbacher
Have a tip we should know? [email protected]