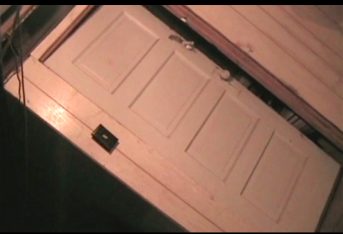 Police in Antigo, Wisconsin say they are investigating the origin of a very disturbing video that may be connected to the cold case disappearance of missing teenager Kayla Berg.
On Monday, the Antigo Police Department published a statement on Facebook confirming that they were looking into the origin of a YouTube video that shows a man discussing his new "girlfriend."  The man then opens a locked door and reveals what appears to be a young woman who is tied up inside a dark room, screaming for help.
WARNING — This video is incredibly disturbing and may be difficult for some to watch. 
Kayla Berg was 15-year-old when she went missing in August of 2009 and the video first appeared online two months later, in October 2009.
According to WAOW Channel 9, Berg's mother believes the young woman in the video may be her missing daughter.
"[It] sounded like her, looked like her, it gave me chills," the mother told WAOW. "Disturbing. "It made me sick to my stomach . . . I pray to God it's not [her]."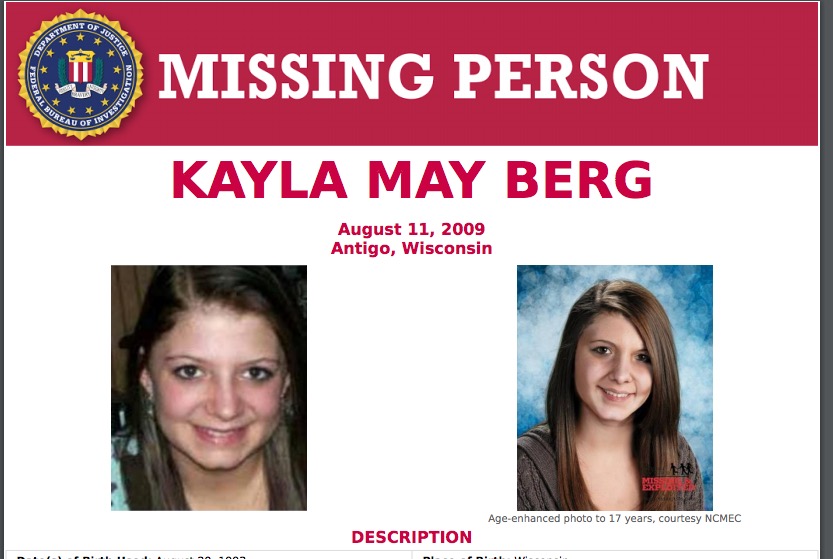 The mother also said the young woman appeared to be dressed in similar clothing to what Kayla would have been wearing at the time she went missing.
Antigo Police Chief Eric Roller also told the news station that the young woman in the video does appear to resemble Berg.
"We'll do whatever we can to find out who's in there and identify them," Chief Roller said. "Sometimes that's hard on the web because of wherever this stuff may originate from [but] we're going to do everything we can to get to the bottom of it.
10/12/2016 Update:
Antigo Police now say the video is a hoax and is not connected to the disappearance of Kayla Berg.
[image via screengrab]
Have a tip we should know? [email protected]