The Jacksonville Sheriff's Office announced over the weekend that they made an arrest in connection with a massive fight that broke out on Friday. Video of the mayhem went viral, which made it easier for law enforcement officials to identify the suspect, who they said is 18-year-old Jontaianna Pitts.
The Sheriff's Office said that the video shows Pitts repeatedly punching a victim who wasn't fighting back or defending herself. Pitts then allegedly attacked a security guard who tried to break it up. The guard, who was in uniform and recognizable as a security guard, suffered injuries to his arms.
About an hour and a half later, Pitts was allegedly involved in another fight, where she struck at least two other people with a bat she allegedly got from her mother. Video also allegedly showed Pitts kicking a car and hitting it with a bat, where a victim was hiding. The victim managed to escape the car and run away, the Sheriff's Office said.
Two victims were hospitalized.
Pitts was arrested on Saturday evening, and charged with aggravated battery, felony battery on a security guard, and criminal mischief.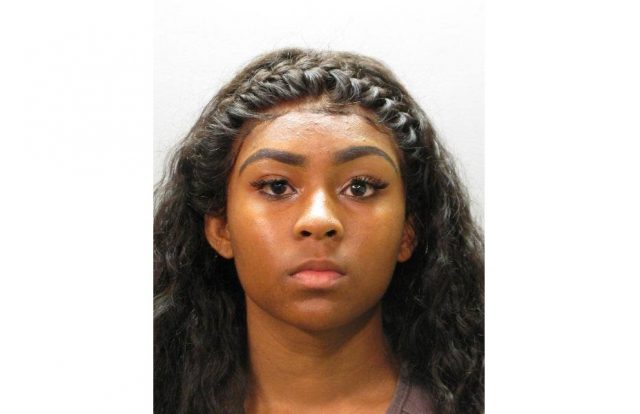 According to the Jacksonville Sheriff's Office, Pitts has a prior arrest for possession of a weapon on school property, a felony. It's unclear how that case was resolved or if it's still ongoing.
The investigation of the current case is still active. Officials were grateful to people in the area who sent tips leading to Pitts' arrest. "Thank you to so many people who stepped up and got involved so police could quickly work this case," the Jacksonville Sheriff's Office said in a statement. "Getting involved makes a difference."
Have a tip we should know? [email protected]