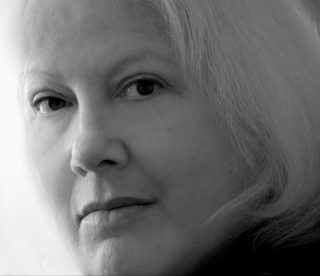 Penske Media, a digital media company that owns 22 properties including Deadline.com, has threatened to sue Abrams Media over the hiring of Nikki Finke to the Mediaite team.  In so doing, they also made comparisons between entertainment and political reporting that may make many news journalists bristle.
On Monday, Mediaite founder Dan Abrams announced that the longtime journalist would be joining the team as a senior columnist in January. In his post, Abrams (who also owns this website) noted because of a non-compete agreement, Finke would not be writing about the "entertainment industry" but everything else, "including much of what Mediaite covers on a daily basis, will be fair game for her forthcoming Mediaite column." Just a day later, however, Abrams Media received a letter from Penske Media threatening to take legal action.
Finke founded Deadline.com, which was bought by Jay Penske, the media entrepreneur, in 2009. Finke is under a non-compete with her former employer which bars her from "entertainment industry" coverage. Ms. Finke became a household name in Hollywood for her scoops and biting pieces on Hollywood executives and movie studios. Despite Abrams' assurance that Finke would not be writing about the entertainment industry for Mediaite, an attorney for Penske contends that she would still be in breach of her contract because "we view coverage of the media as entertainment reporting."
"This is particularly the case as the country has just elected a reality star as its President-elect. The intersection between entertainment and politics has never been more porous," Judith Margolin, deputy general counsel for Penske Media wrote in the letter.  The letter added that the company would aggressively pursue damages in the event of a violation.
An attorney for Abrams Media fired back with a letter stating that "[i]t is beyond offensive to suggest that the news media or political journalists are entertainers and that covering them is akin to covering the 'entertainment industry."
The letter sent to Penske Media's deputy general counsel continues:
Are you really claiming that because president-elect Donald Trump was a reality television star, that coverage of, and about him and his administration should be considered "entertainment industry coverage"? We may all have our opinions about the election of Mr. Trump, but the notion that, as a legal matter, his election makes "the intersection between politics and entertainment" so "porous" that there is no distinction at all is either disingenuous or just laughable. Not coincidentally, it is also insulting to the office of the presidency whatever one's views may be of its soon to be inhabitant.
Finke and her lawyer, according to that letter, have "assured" Abrams Media she will not be in violation of her agreement with her column. Dan Abrams summarized it this way:
"While I am confident that the legal questions will be resolved, Mediaite takes the news business seriously and despite the enormous challenges facing our industry, I will never agree that reporting on news and politics is akin to 'entertainment industry' coverage," Abrams said.
See both letters below.
Penske Media Letter to Abrams Media 11/15/2016 by LawNewz on Scribd
Letter from Abrams Media to Penske Media 11/17.2016 by LawNewz on Scribd
Have a tip we should know? [email protected]
Rachel Stockman - President / On Air Host