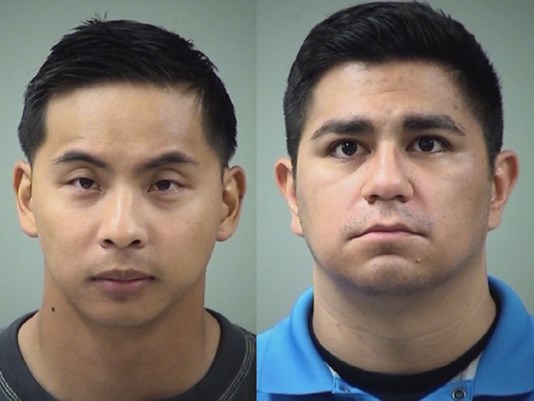 SAN ANTONIO (AP) — Two former San Antonio police officers have been sentenced to prison for making women believe they needed to have sex with them as part of an important undercover operation.
Thirty-one-year-old Emmanuel Galindo was sentenced by a jury Monday to 10 years in prison and 29-year-old Alex Chapa was given a six-year term.
Prosecutors say the pair promised money and legal help to the women if they participated in an undercover operation that the men said involved members of a Mexican drug cartel.
Galindo and Chapa were convicted Friday of multiple charges, including sexual assault and compelling prostitution.
Both men wept Monday during sentencing testimony, with Chapa claiming Galindo had devised the 2015 scam.
Investigators say more than 20 women were told they'd get paid for assisting in the police sting.
Have a tip we should know? [email protected]