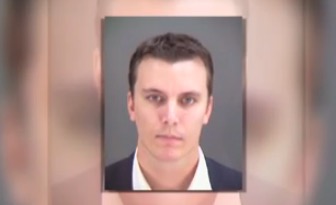 James Aggeles, a Georgia man, walked into a police station and confessed to committing "fraud" at a sperm bank, according to a police report obtained by LawNewz.com.  He wanted to "turn himself in." Aggeles told the officer that he was not truthful about his mental health and his college degree status when he went to Xytex, an Atlanta, Georgia clinic to donate sperm.  This comes just months after several parents filed a lawsuit against the sperm bank claiming they were fooled by Aggeles' "lies." According to the suit, he helped to create 36 children — 17 girls and 19 boys.
Officers with the Athens-Clarke County police department told LawNewz.com that they have forwarded the case file to Atlanta Police because they do not have jurisdiction. They did not keep Aggeles in custody because despite "turning himself in," he was not wanted on any outstanding warrants.
According to reports about the lawsuit, Aggeles said on his sperm donor profile that he had an IQ of 160, had no medical conditions and was a neuroscientist who was pursuing a Ph.D. in neuroscience engineering. A Toronto Star investigation confirmed that he had actually been diagnosed with mental illness including schizophrenia, bipolar disorder, and narcissistic personality disorder.  He had also reportedly been arrested for one count of burglary in 2005. And, never attended college.
"It was like a dream turned nightmare in an instant," Angie Collins, a plaintiff in the lawsuit, told the Toronto Star.
In a statement released to local media,  Xytex said it "absolutely denies any assertion that it failed to comply with the highest standards for testing." They plan to fight the suit vigorously. The company also said they do test donors before and after the sperm is collected. LawNewz.com reached out to the company for comment on the latest development, but have not heard back.
Aggeles has not been arrested. We've reached out to the Atlanta Police Department to see if they are investigating, given Aggeles' latest statement to the Athens-Clark County police.
 [image via CNN]
Have a tip we should know? [email protected]
Rachel Stockman - President / On Air Host