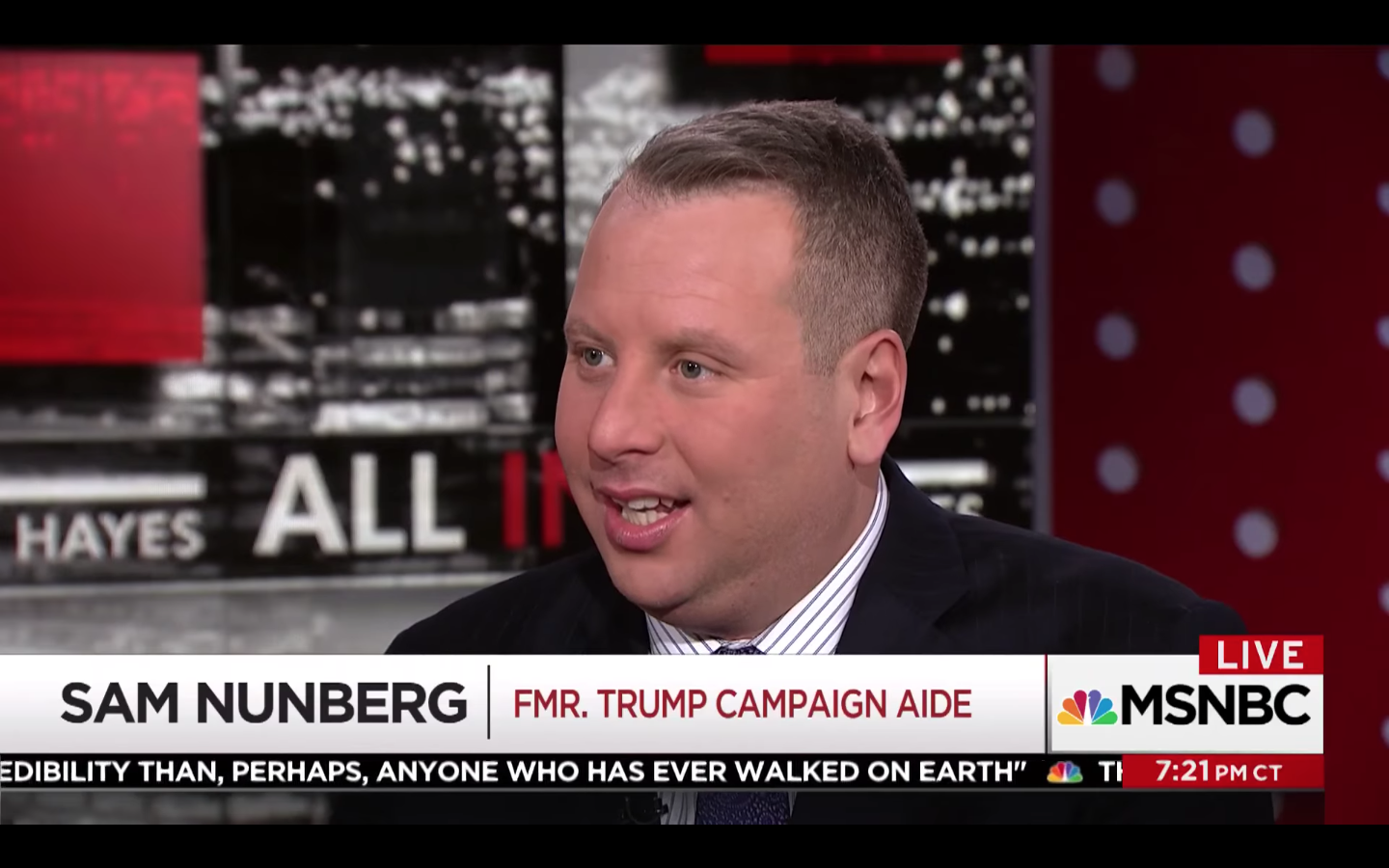 Sam Nunberg once had an awkward task when he served on the Trump campaign: explain the U.S. Constitution to the presidential candidate.
According to Michael Wolff's notorious tell-all, Fire and Fury: Inside the Trump White House, Nunberg was assigned the thankless task while a fresh-faced aide for Trump's nascent 2016 presidential campaign. Mere days into Trump's then-mocked effort, Nunberg was apparently given the order.
Nunberg described his apparently unsuccessful effort like this:
Early in the campaign, I was sent to explain the Constitution to the candidate. I got as far as the Fourth Amendment before his finger is pulling down on his lip and his eyes are rolling back in his head.
The Nunberg-Trump-Constitution-Learning claim was originally noted by the Washington Examiner as excerpts of Wolff's scandalous exposé were being shopped around to various media outlets.
Nunberg's attempt to educate the man on constitutional and legal matters apparently wasn't the last time a fellow Republican had issues with Trump's grasp of the Constitution.
According to Representative (and disgraced former governor) Mark Sanford (R-South Carolina), Trump flubbed up his response to a question about delineated Constitutional authority asked by Congressional Republicans. Sanford told the Washington Post:
At one point, somebody asked about Article I powers: What will you do to protect them? I think his response was, 'I want to protect Article I, Article II, Article XII,' going down the list. There is no Article XII.
Just two months into Trump's campaign, Nunberg was sacked by the candidate.
[Image via MSNBC screengrab]
Follow Colin Kalmbacher on Twitter: @colinkalmbacher
Have a tip we should know? [email protected]