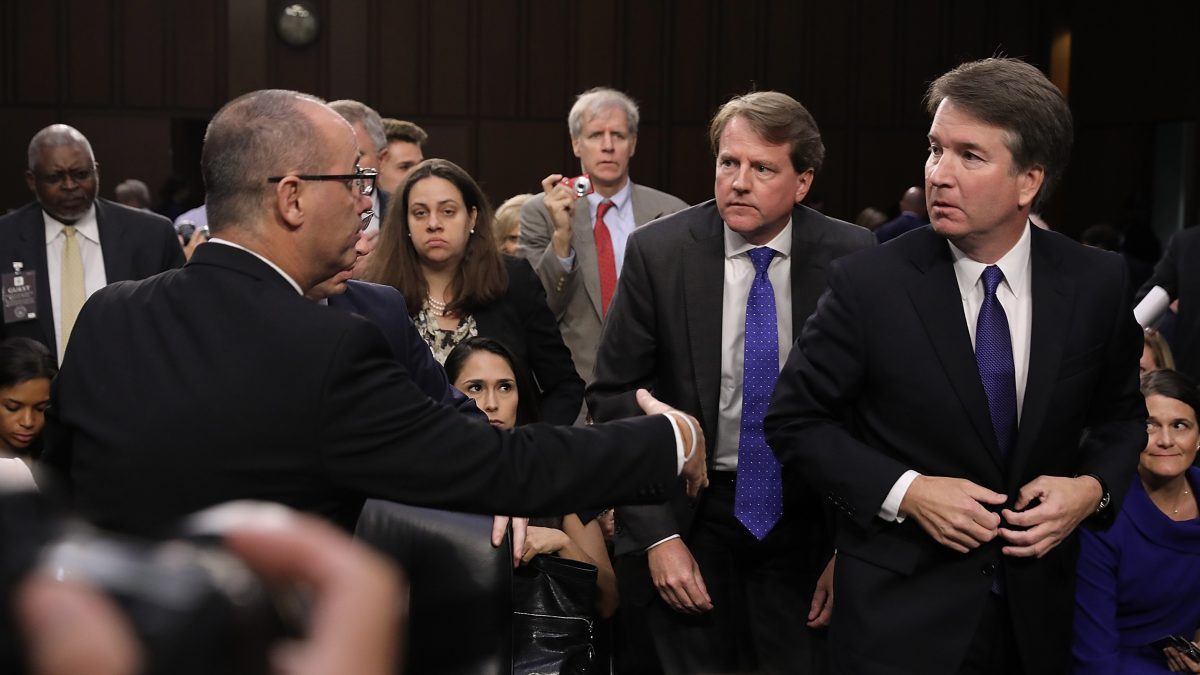 At the end of a crazy Tuesday morning session of Brett Kavanaugh confirmation hearings on Capitol Hill, there was an encounter that is making waves on the internet.
Kavanaugh, President Donald Trump's Supreme Court nominee, was all smiles as he got up from his seat for a break. He'd been sitting there for hours jotting down notes on a pad as Republicans and Democrats went back and forth with their talking points. It was then that Fred Guttenberg, the father of Jaime Guttenberg, one of the victims of the mass shooting in Parkland, Florida last Valentine's Day, approached Kavanaugh from behind and attempted to shake his hand.
Kavanaugh turned around and then turned away. Guttenberg tweeted about this afterwards.
"Just walked up to Judge Kavanaugh as morning session ended. Put out my hand to introduce myself as Jaime Guttenberg's dad," he said. "He pulled his hand back, turned his back to me and walked away. I guess he did not want to deal with the reality of gun violence."
On Monday, Guttenberg announced that he would attend the hearings and said that he "hope[d] to play a role in ensuring that this man does not become the next Supreme Court Justice."
The media had a front row seat to the non-exchange and recorded it for posterity.
This moment is resulting in a mixed bag of response. While some suggested it was an inappropriate approach, many others said it is evidence Kavanaugh is as heartless as Democrat lawmakers claim.
Some went so far as to say "this is who Brett Kavanaugh is" and that "this is the defining image of the day."
[Photo by Chip Somodevilla/Getty Images.]
Have a tip we should know? [email protected]