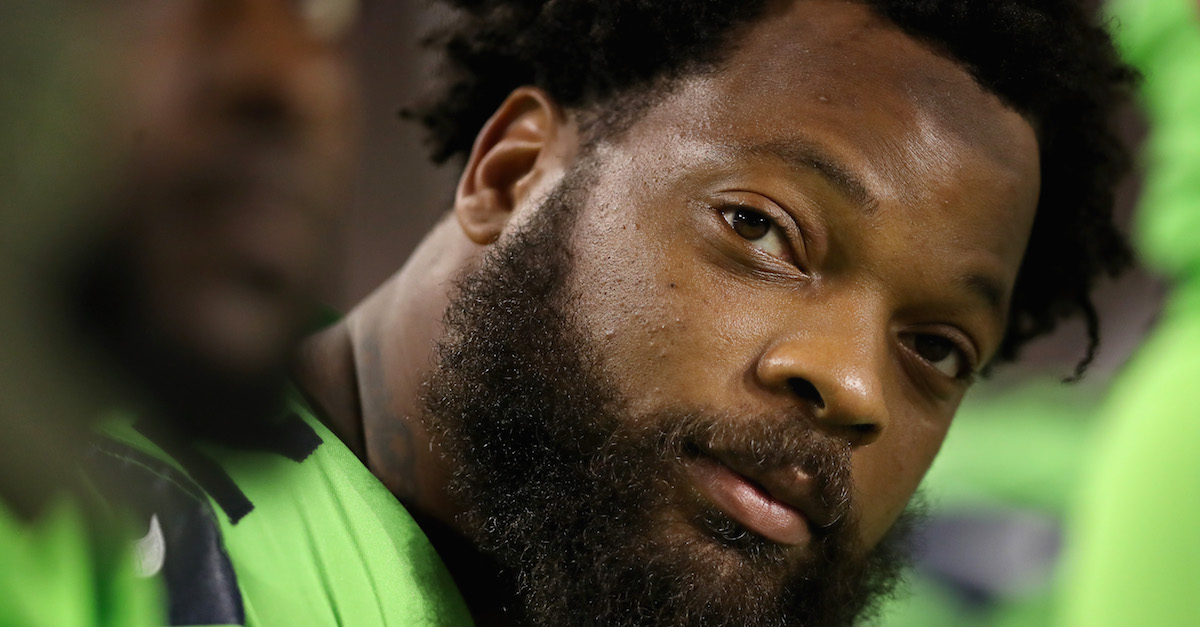 News broke Friday afternoon that NFL defensive end Michael Bennett, currently a member of last season's Super Bowl champion Philadelphia Eagles, is wanted in Harris County, Texas on the charge of felony injury to the elderly.
It's a charge that some on social media have called "bogus," others have linked to his protests during the national anthem and still other have tied to his controversial Las Vegas detainment.
Bennett is accused of intentionally and knowingly injuring a 66-year-old paraplegic woman on the security team at a viewing of Super Bowl LI at NRG Stadium in Houston.  He was there watching his brother Martellus Bennett play for the New England Patirots during the Super Bowl.
It's crime punishable a maximum of 10 years in prison.
Bennett allegedly barged through security when told to use a different entrance to the field, injuring the elderly woman.
The response to the news has been polarized. Blue checkmarks galore either said Bennett was being set up because of his race and protest history or by calling him a "race-baiting fraud."
Others said that Bennett was being treated worse than the Austin bomber "for taking a knee."
Bennett was previously involved in an altercation with police in Las Vegas outside of the Floyd Mayweather-Conor McGregor fight.
He said his detainment happened due to racial profiling and that excessive force was used. Police disputed that account and released a video.
[Image source: Christian Petersen/Getty Images]
Have a tip we should know? [email protected]