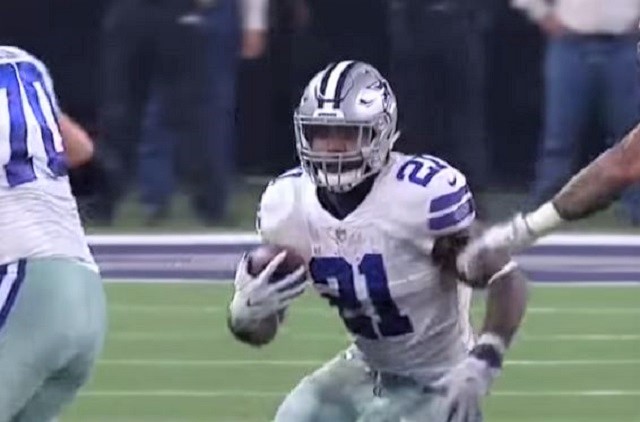 Dallas Cowboys star Ezekiel Elliott has so far managed to push back against a six-game suspension the NFL gave him based on domestic violence allegations, but he's not completely in the clear yet. While Elliott played in the first game of the season Sunday night in a win over the New York Giants, the league is still pushing for him to sit out for a chunk of the season, appealing an injunction against the suspension in federal court.
An injunction issued in Elliott's favor on Friday said that the star running back can continue to play, because he wasn't afforded a fair hearing to contest the league's initial decision to suspend him. The NFL has now filed an appeal of the injunction with the Fifth Circuit.
The league first announced that they were suspending Elliott in August, based on allegations of multiple domestic violence incidents between him and ex-girlfriend Tiffany Thompson. Prosecutors chose not to charge Elliott with any crimes, due to insufficient evidence.
If the league is unsuccessful in their appeal, Elliott will continue to play as the case surrounding his suspension moves forward.
[Image via screengrab]
Have a tip we should know? [email protected]