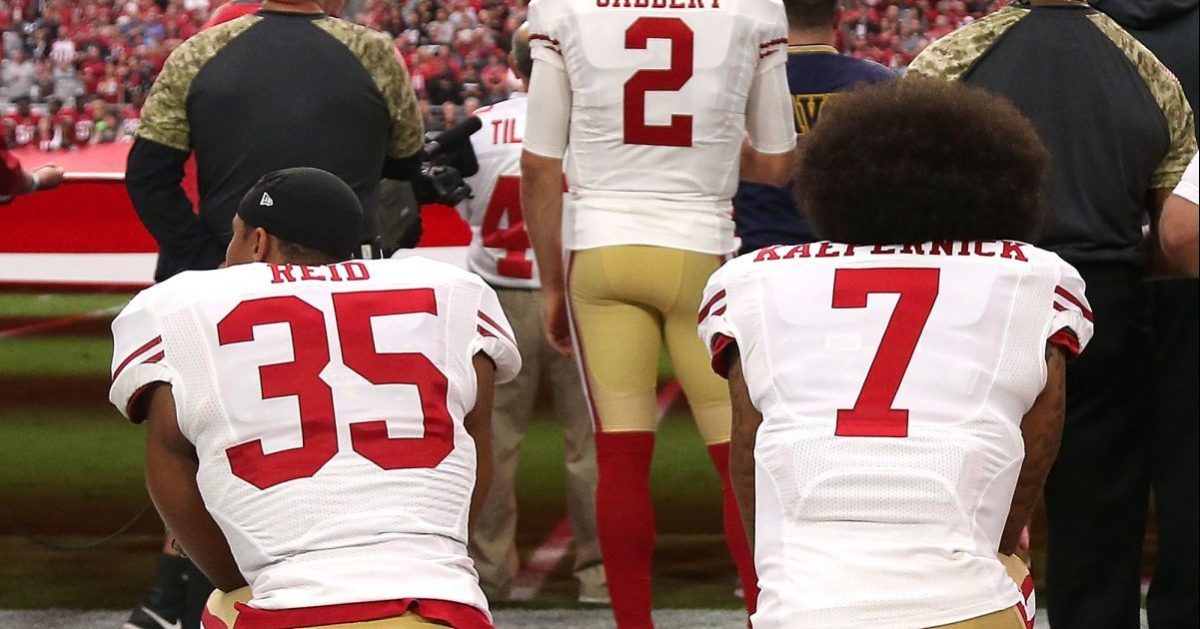 Former NFL star quarterback Colin Kaepernick has reached a deal with the league, putting an end to a case in which he accused league owners of colluding to keep him from playing. Kaepernick's attorneys issued a statement on Friday announcing the settlement.
"For the past several months, counsel for Mr. Kaepernick and Mr. Reid have engaged in an ongoing dialogue with representatives of the NFL," the statement from attorneys Mark Geragos and Ben Meiselas said. "As a result of those discussions, the parties have decided to resolve the pending grievances."
— Mark Geragos (@markgeragos) February 15, 2019
The statement said that no other details would be provided, due to a confidentiality agreement.
Mr. Reid is Carolina Panthers safety Eric Reid, who also accused the league of colluding against him. Both he and Kaepernick claimed that they were unable to be signed by any teams because team owners allegedly conspired not to hire them because of their kneeling during the National Anthem in protest of racial injustice, which they began in 2016. While Kaepernick remains out of work, Reid finally signed with the Panthers in September 2018. Reid just signed a three-year deal with the team.
The NFL Players Association also released a statement on the apparent resolution of the dispute.
"We continuously supported Colin and Eric in support of their protests, participated with their lawyers throughout their legal proceedings and were prepared to participate in the upcoming trial in pursuit of both truth and justice for what we believe the NFL and its clubs did to them," the statement said. "We are glad that Eric has earned a job and a new contract, and we continue to hope that Colin gets his opportunity as well."
— NFLPA (@NFLPA) February 15, 2019
[Image via Chris Coduto/Getty Images]
Have a tip we should know? [email protected]