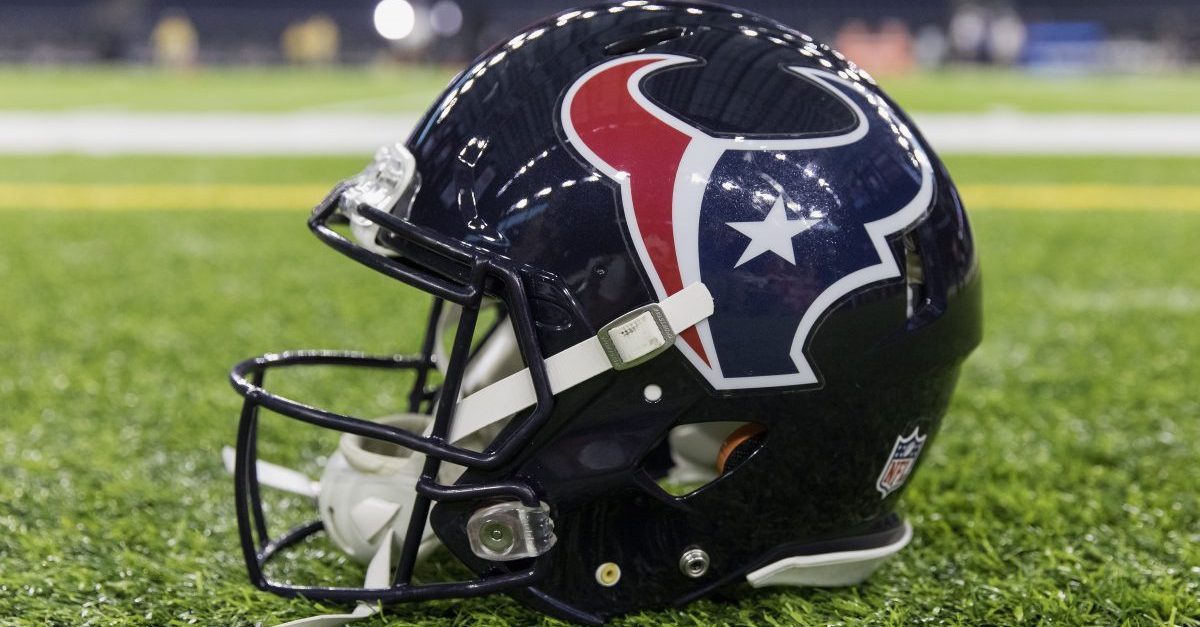 A former NFL cheerleader claims that her squad coach body shamed women, and cut them from the team after they tried to do something about it. The woman, going by P.G.G., described these allegations in a new lawsuit, that includes claims of unpaid work, failure to pay minimum wage, and a failure to pay overtime.
According to the complaint, P.G.G. was a member of the Houston Texans cheerleading squad during the 2017 season. She says that her wages were the state's minimum wage of $7.25, but that in addition to attending and performing at games and other events, she did plenty of other work for which she did not receive compensation, like putting in hours at the gym, getting mandatory spray tans, posting a required minimum amount on social media, and going to autograph sessions. As a result of this extra, "off-the-clock" work, she claims she did not receive minimum wage, nor was she paid overtime, as she claims was required under the Fair Labor Standards Act for any time she put in that exceeded 40 hours a week.
P.G.G. also claims that she and her colleagues were not treated properly by cheerleading coach Altovese Gary (known as "Coach Alto"), and that several of them were cut from the team after they tried to take action.
"These young ladies want to see a change," P.G.G.'s lawyer Bruse Loyd said in a statement to the Houston Chronicle. Law&Crime reached out to Loyd for additional comment.
The lawsuit describes instances where Coach Alto allegedly made derogatory comments and actions that denigrated cheerleaders for their appearance. This includes when she allegedly told one cheerleader that she had "belly jelly" and was a "chunky cheek." Another time, Alto allegedly placed duct tape on a cheerleader's stomach, and in another instance, she allegedly poked a cheerleader's face and asked if she gained "freshman 15," telling her she looked like she "ate a plate of salt."
The complaint states that P.G.G. and other cheerleaders banded together to try and change Coach Alto's by taking measures including talking to Human Resources. She claims that Coach Alto then retaliated against them by treating them worse than their colleagues. For example, after one cheerleader went to HR, Alto allegedly harassed her and put her in the rear of every dance, despite her being among the best on the squad. When auditions took place for next season in April 2018, Coach Alto allegedly cut all of them from the team "at the last minute."
P.G.G. also claims that Gary did not sufficiently act after cheerleaders claimed they were being assaulted by fans.
Amy Palcic, Vice President of Communications for the Texans, said in a statement to Law&Crime:
We are proud of the cheerleader program and have had hundreds of women participate and enjoy their experience while making a positive impact in the local community. We are constantly evaluating our procedures and will continue to make adjustments as needed to make the program enjoyable for everyone.
PGG v Texans on Scribd
Note: This article has been updated with a statement from the Houston Texans.
[Image via Tim Warner/Getty Images]
Have a tip we should know? [email protected]