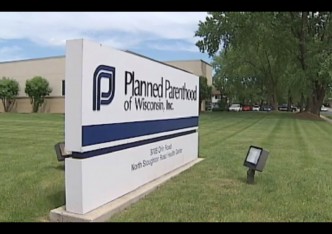 A settlement agreement finalized on Wednesday requires the state of Wisconsin to pay $1.6 million to Planned Parenthood and other plaintiffs involved in a lawsuit that successfully challenged changes to the state's abortion laws.
The underlying lawsuit involved a challenge to a 2013 Wisconsin abortion law that required doctors who perform abortions at clinics to also have admitting privileges at a hospital within 30 miles of the clinic.
In March 2015, U.S. District Court Judge William Conley entered a permanent injunction that blocked implementation of the law, finding it was unconstitutional.  In a 2-1 ruling in November 2015, the 7th Circuit Court of Appeals upheld the injunction on appeal, also finding the law was unconstitutional.  The United States Supreme Court denied the state's petition for certiorari this past June, effectively finalizing the ruling.
Plaintiffs' attorneys in late July filed a motion for fees, expenses and costs associated with the case.
In a stipulation filed on Wednesday and obtained by LawNewz.com, the parties announced they had reached an agreement that served as "full, final, and complete compromise and settlement of all claims, actual, doubtful, or disputed, for attorneys' fees and costs recoverable under applicable law in this case…."  Pursuant to the stipulation, the state of Wisconsin will pay $1.6 million to the law firm Cullen Weston Pines & Bach LLPA, which represented the plaintiffs (Planned Parenthood) in the case.
A final judgment was then entered in the case by Judge Conley.
READ the court filings:
WI Abortion Planned Parenthood Fees Judgment
WI Abortion Stipulation RE: Planned Parenthood Fees
Have a tip we should know? [email protected]