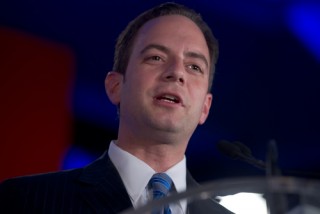 Reince Priebus, chairman of the Republican National Committee, planned a private meeting with House Republicans on Tuesday morning, to discuss the party's process for selecting their Presidential nominee, Politico reported. They are set to gather at GOP hangout The Capitol Hill Club, near the RNC headquarters.
The party's nomination rules have come under question lately, amid controversy surrounding Colorado's caucuses, and Donald Trump complaining that the process is rigged. There has also been discussion of the process as it becomes increasingly likely that there will not be a clear-cut winner going into the Republican National Convention.
The Committee had said that the rules have been established and the process has been transparent, so it is unclear as to exactly what they plan on discussing at this meeting, or why there is a need for secrecy.
[Image via Christopher Halloran/Shutterstock]
Have a tip we should know? [email protected]