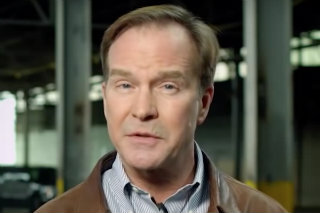 Michigan State Attorney General Bill Schuette filed a lawsuit to stop the recount in the state, having announced the court filing on Twitter a few minutes earlier:
The basic argument of the motion is similar to that of Trump, saying that Jill Stein is not an "aggrieved candidate" due to only getting 1% of the vote. In the filing, Schuette's office writes that "[i]f allowed to proceed, the statewide hand recount could cost Michigan taxpayers millions of dollars and would put Michigan voters at risk of being disenfranchised in the electoral college." The brief also takes issue with Stein waiting three weeks and asking for a hand recount, which wouldn't be done until after the Electoral College votes.
Developing story, more as it comes in.
Schuette brief to stop MI recount by LawNewz on Scribd
[Photo: Screen grab from Bill Schuette's YouTube channel]
Have a tip we should know? [email protected]