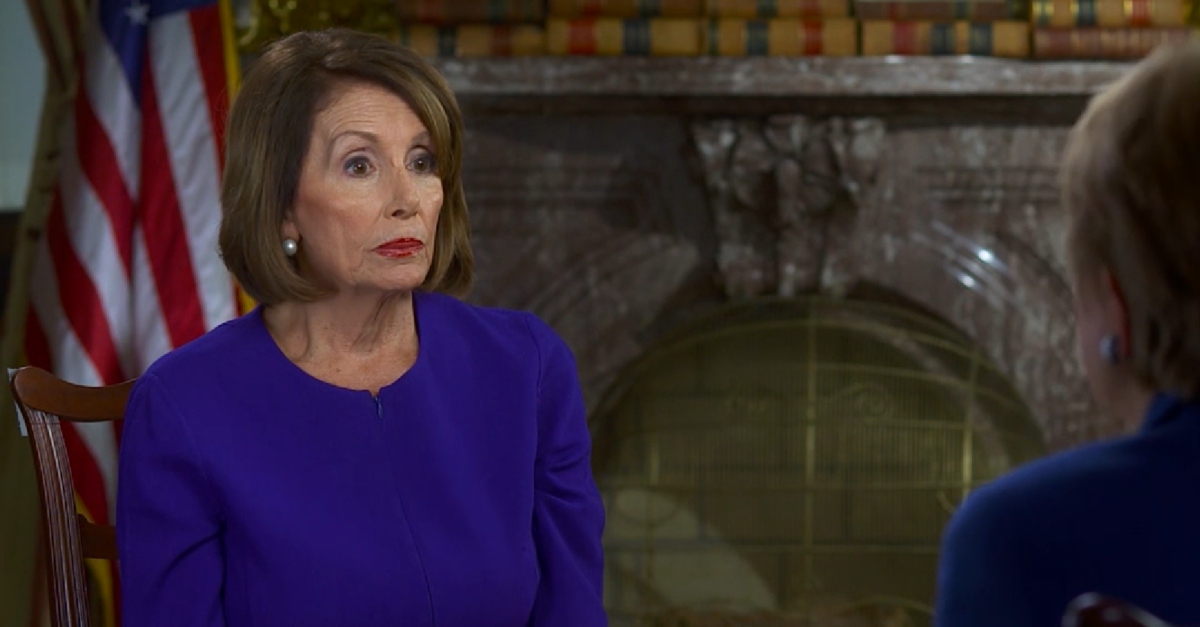 New Rep. Rashida Tlaib called for impeaching "motherf**ker" President Donald Trump (D – Michigan, 13th District), but leading Democrats still balk at such talk. Then again, they're signalling that they might change their minds depending on the findings of Special Counsel Robert Mueller.
"That would be depending on what comes forth from the special counsel's office," Speaker of the House Nancy Pelosi said on CBS Sunday Morning. "If and when the time comes for impeachment, it will have to be something that has such a crescendo in a bipartisan way."
New chairman of the House Intelligence Committee Adam Schiff (D-28th District, California) hit an identical note during an interview on CNN's State of the Union. He said Democrats had to wait for what Mueller had to say, and that the process had to be bipartisan. GOP senators have to sign-on for impeachment to work.
"It has to be a bipartisan process," he said. "The Republican senators, some of them are not on board–then all you have is a failed impeachment, and I don't see how that benefits the Congress."
On re-winning the house in the November midterms, Dems seem poised to cause Trump legal problems. Democrats have called outright for impeachment for pretty much the entirety of Trump's presidency, but Pelosi downplayed such talk. The House only needs a majority vote for impeachment, but removal is a tall order, assuming a party-line vote. That requires a two-thirds super-majority in the Senate, and Republicans expanded their lead in the chamber to 52 – 47. That expands to 53 when incoming Senator Rick Scott of Florida is sworn Tuesday.
[image via CBS screengrab]
Have a tip we should know? [email protected]