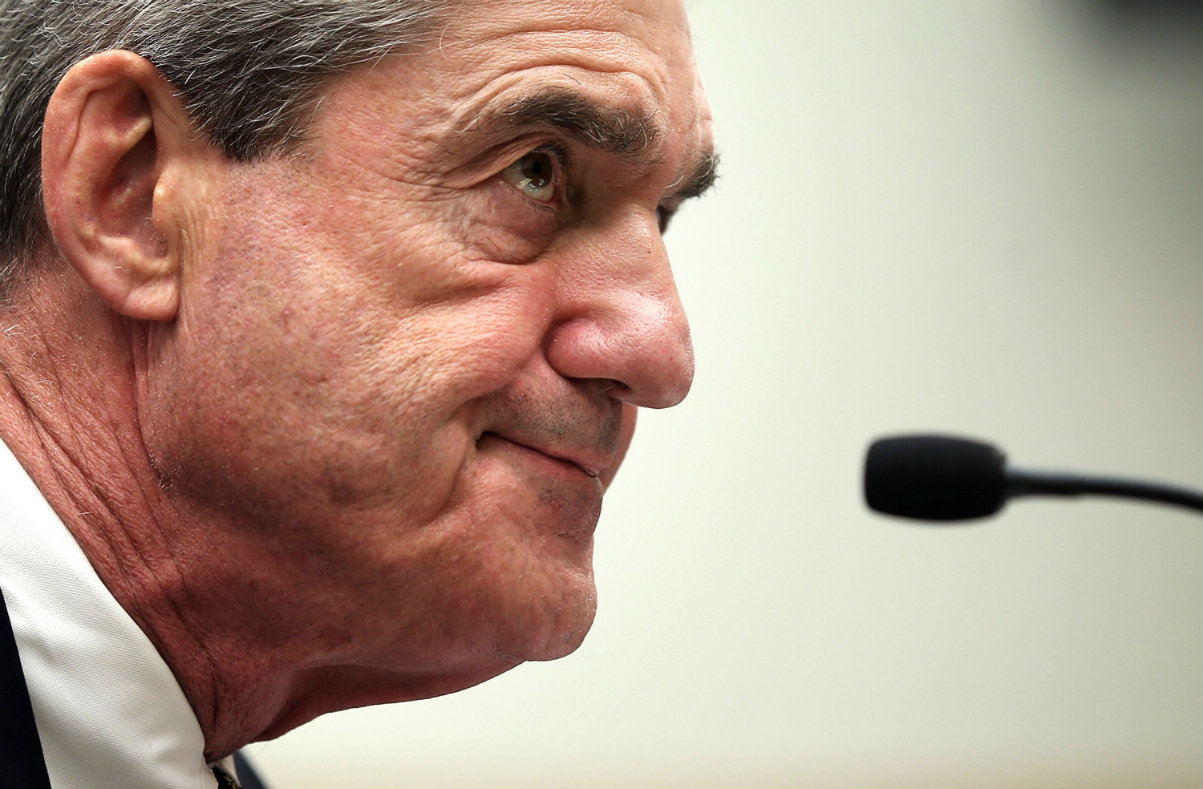 Some of the actions taken by Special Counsel Robert Mueller are unconstitutional because the Russia probe stepped over the legal line, claims one of the nation's most prominent legal scholars.
"At issue is the Constitution's Appointments Clause, which provides that 'principal officers' must be appointed by the president with the Senate's consent," Steven G. Calabresi, who teaches out of Northwestern Pritzker School of Law wrote in an op-ed in The Wall Street Journal. According to Calabresi, Mueller is acting like a principal officer. The special counsel, after all, is "investigating a large number of people" and has charged defendants for alleged crimes unrelated to Russian collusion (eg. Paul Manafort). Remember, the Special Counsel was appointed by Deputy Attorney General Rod Rosenstein after Attorney Jeff Session recused from the Moscow probe.
"That's too much power for an inferior officer to have," Calabresi wrote. "Only a principal officer, such as a U.S. attorney, can behave the way Mr. Mueller is behaving. Mr. Mueller is much more powerful today than any of the 96 U.S. attorneys. He is behaving like a principal officer."
He points to the majority decision in the 7-1 ruling in the 1988 U.S. Supreme Court case Morrison v. Olson. Justices upheld the independent counsel provisions of the Ethics in Government Act of 1978. For Calabresi, the important part are the limits that the ruling set for an "inferior officer" like what Mueller is supposed to be.
From the op-ed:
[Chief Justice William] Rehnquist wrote that independent counsel Alexia Morrison qualified as an "inferior officer," not subject to the appointment process, because her office was "limited in jurisdiction" to "certain federal officials suspected of certain serious federal crimes."
So Morrison's appointment was fine under the Constitution, but for Calabresi, Mueller's actions sit outside these bounds because they go beyond the original mandate.
For the context of context, it's worth mentioning that Calabresi is a bit of Trump fan. In a February 1, 2017, op-ed for Fox News he said the current POTUS had the "best incoming cabinet of any president since Abraham Lincoln's famous Team of Rivals in 1861." He also helped co-found the Federalist Society, of which he is still named as chairman of the Board of Directors. Leonard Leo, the group's executive vice president, advised the White House on the nomination of Justice Neil Gorsuch and other federal judges, but Calabresi reportedly said Leo was doing this in a personal capacity, not as part of the Federalist Society.
[Image via Alex Wong/Getty Images]
Have a tip we should know? [email protected]