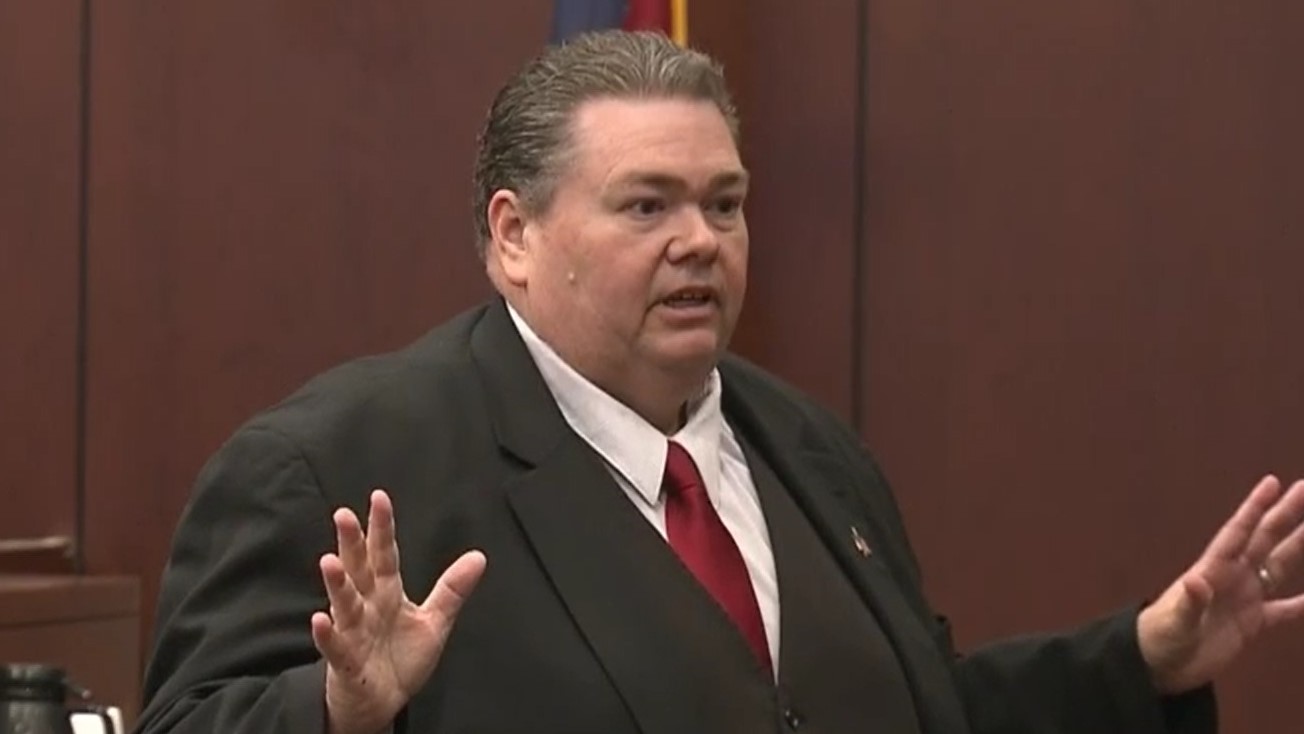 Wallace Bradsher, a former criminal defense attorney who was subsequently elected to be his area's top prosecutor, has been convicted of most of the official corruption charges he faced at trial.
Prosecutors in the state capitol accused Bradsher of being part of an employment "wife swap" with a neighboring district attorney. Bradsher employed his wife, Pam Bradsher, while in private practice. When he was elected district attorney, Bradsher subsequently hired his wife in the prosecutor's office, he said during his trial. It fell apart when a neighboring district attorney tried a similar practice and the two men — Bradsher and his neighbor — tried to skirt the ethics rules.
Here are the final charges Bradsher faced, along with the jury's finding:
Count 1 – NOT GUILTY (conspiracy)
Count 2 – GUILTY (felony obtaining property by false pretenses)
Count 3 – GUILTY (aiding and abetting)
Count 4 – GUILTY (obstruction of justice – giving false information to a judge – reduced to misdemeanor)
Count 4 – NOT GUILTY (obstruction of justice – statements to state bureau of investigation agent)
Count 5 – GUILTY (obstruction of justice – firing an employee)
Count 6 – GUILTY (misdemeanor failure to discharge the duties of his office)
Testimony later revealed that neighboring district attorney (and eventual co-defendant) Craig Blitzer wanted to follow Bradsher's pattern of hiring his wife to avoid family financial problems. However, when Blitzer asked ethics authorities if he could hire his wife, Cindy Blitzer, they said he couldn't. Thus, Bradsher's conduct came into question as well. Blitzer and Bradsher allegedly cooked up a scheme to hire one another's wives, which made ethics authorities uncomfortable, but which the authorities admitted was legal. Thus, Cindy Blitzer went to work for Wallace Bradsher, and Pam Bradsher went to work for Craig Blitzer.
Things once again became problematic when Bradsher stopped assigning work to Cindy Blitzer. The failure to assign work was part of an alleged deal with Craig Blitzer that would allow Cindy to continue through nursing school while collecting a state salary. Cindy Blitzer admitted she continued to cash paychecks without doing any work. When she inquired as to whether she should be working, she was told to simply concentrate on school, testimony revealed.
Prosecutors did not charge Cindy Blitzer with a crime for cashing paychecks without working. Craig Blitzer was charged, but he pleaded guilty and became a state's witness against Bradsher. Craig Blitzer also surrendered his law license. He testified that he now works as a commercial airline pilot.
The state's case seemed to focus on Wallace Bradsher for allegedly not assigning work to Cindy Blitzer because she testified that she asked for projects, but remained unassigned.
During opening statements, Bradsher said that he had a "family first" policy in his office, which allowed for flexible scheduling. He blamed the time sheet issues on the subordinate who was actually approving Cindy Blitzer's time cards. Bradsher also attacked Cindy Blitzer's credibility. Cindy Blitzer was taking nursing school exams on her own husband's office computers and having her own husband's staff help her take the exams. Cindy Blitzer characterized the help as "assistance," but Bradsher characterized it as cheating.
Though Cindy Blitzer was supposed to be working for Bradsher, she mostly worked remotely, including out of her own husband's offices, testimony revealed.
[Image via screen capture from the Law&Crime Network.]
Have a tip we should know? [email protected]
Aaron Keller - Deputy Editor-in-Chief