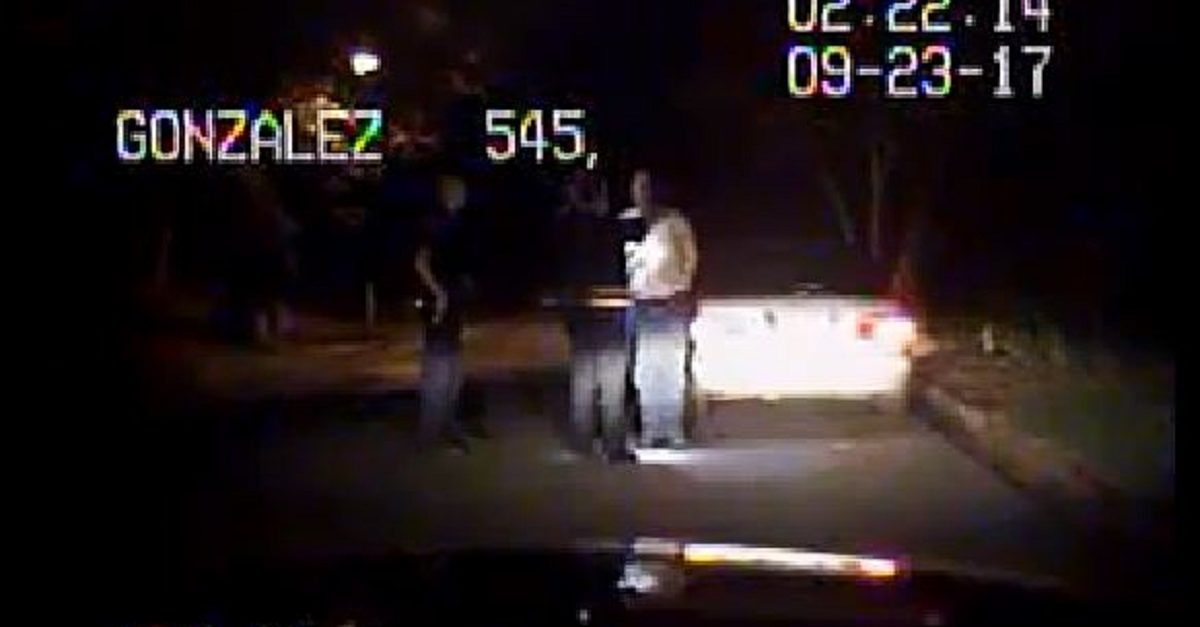 Democratic congressional candidate Steven Foster was convicted Monday for driving drunk, but dashcam footage of his September 23, 2017 arrest just came out. It turns out Foster had some colorful words for the cops.
Two videos posted by the Daily Citizen cover about 76 minutes of the arrest and Foster's ensuing ride in a police car. There are quite a few gems.
"Eleven years I served this county," Foster told officers with the Dalton Police at one point. "I hate this county. I prayed to God that he would curse it. And guess what? He did. Man, I saw it hit and cursed, and I saw people laid off right and left — white people. I hate this county ."
Foster didn't seem too intimidated by the cops who were arresting him.
"Go right ahead, I've had them pinched before by Colombian police," Foster said, referring to being handcuffed. "It's all right, I've been in jail in six damn countries and the state of Mississippi."
Despite all this, Foster might even be glad that there's a record of this. At least, he asked for it at the time.
"I hope you got shitloads of audio because I want a copy of it on a FOIA," Foster said, then explaining what he meant in case the officers didn't know. "You know what that is? That's a Freedom of Information Act."
He also badmouthed the cops, but then said "It's all right, they can't help it." He went on to say, "They're not going to arrest no Hispanics. They are not going to arrest somebody that is a damn Arab."
The candidate never denied drinking that night, but claimed that he had two gin and tonics because the quinine in the tonic was good for treating malaria that he contracted while volunteering as a doctor in Honduras in 1998.
"The tonic acts as a prophylactic against the larvae," Foster told Newsweek. "It's semi-suppressant." He then said that the illness couldn't be treated, but the tonic could work as a placebo.
"I'll never drink in Dalton, Georgia again," he eventually said in the video.
Foster also has quite the history. His medical license was indefinitely suspended in 2002 after he reportedly failed to complete physical and mental examinations. He was also the subject of a Criminal Investigation Department probe after he allegedly took two Naval ships from Panama without permission, in order to bring food and supplies to people while he was volunteering.
The jury in Foster's case deliberated for about 15 minutes before convicting him. Sentencing is set for Tuesday.
Foster is still set to face Republican Tom Graves, the incumbent, in the election.
[Image via Dalton Police screengrab]
Have a tip we should know? [email protected]