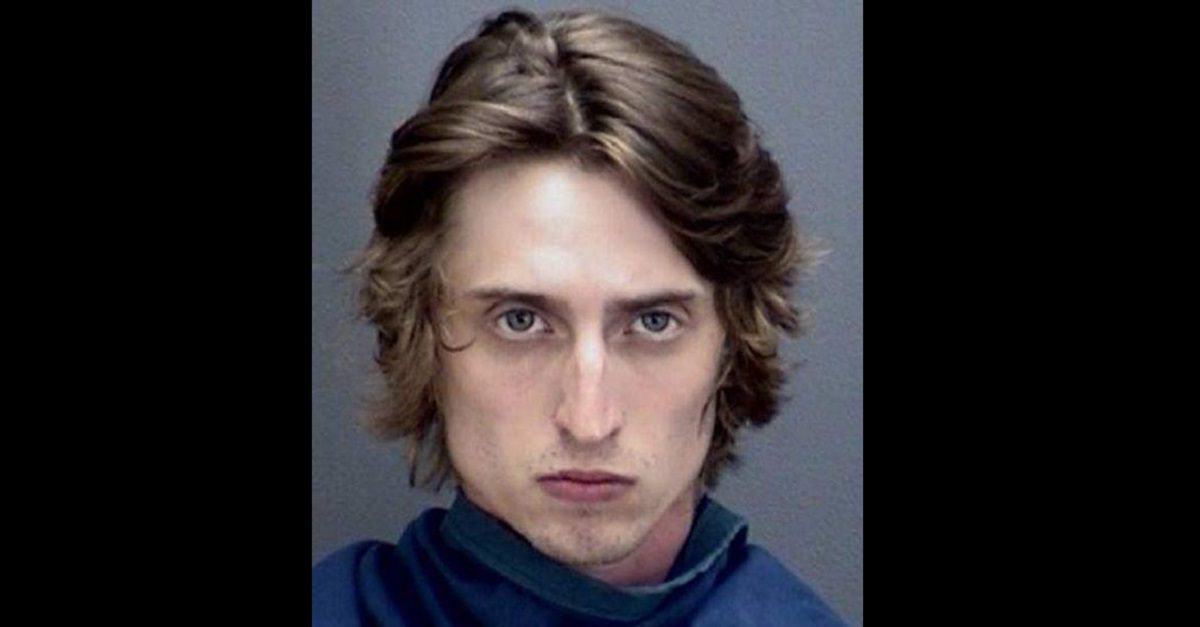 Jurors have convicted a Texas man on all charges for shooting and killing a Wichita Falls teenager for whom he reportedly had some degree of romantic interest. Jurors deliberated for approximately 40 minutes before issuing their decision.
Kody Lott, 22, faced murder charges for the death of Lauren Landavazo, 13. Landavazo and a friend, Makayla Smith, also 13, were walking home from school on a suburban footpath (referred to frequently as a pedestrian alleyway) on September 2, 2016, when Lott allegedly pulled up and opened fire. Lott later said he planned the shooting with the help of the devil. He said he had watched Landavazo walk home from school and was jealous that she appeared to have a boyfriend. Lott said he did not have a girlfriend at the time.
Landavazo was shot 15 times, testimony revealed. She died at the scene. Smith was shot once, but suffered three wounds. She survived.
"Pop, pop, pop; like a firecracker," prosecutor Ron Poole said during closing arguments, describing the gunfire. Poole juxtaposed the highly emotional testimony of the witnesses who saw the shooting occur or who immediately encountered the scene with the lack of emotion shown by the defendant during the trial. Lott showed "no remorse," Poole reminded jurors.
Witnesses saw Lott pull up to the scene, aim his stepfather's .22 rifle at the victims, and open fire. Initial reports suggested Lott was accused of shooting Landavazo first, then Smith; then, he allegedly turned his attention back to Landavazo. Then, Lott fled the scene, authorities said, and was later seen by other witnesses in the act of concealing and discarding of the rifle he used.
Victim Makayla Smith saw Lott "make eye contact" with her and then "pull the trigger," Poole said. The first "shot went into her chest," Poole went on to say. "She's in pain. She can't breathe. She's worried about one person. She seeks Lauren laying on the ground. He had driven off."
Speaking of Smith, Poole continued:  "You gotta respect this 13-year-old girl . . . she's got a bullet in her. Three holes; one bullet," Poole said. "She still has the bullet in her. It hurts her occasionally . . . some day, it'll work its way out . . . they'll cut it out; remove it . . . but she'll still have the memory," he continued.
Lott's lawyers pressed an insanity defense. Lott was originally deemed incompetent to stand trial; however, after a period of mental health treatment, a judge allowed the case against him to proceed.
Rebutting the defense, prosecutor Poole said, "he knew what he was doing . . . no delusion." Prosecutors also said Lott's deliberate acts of retrieving the rifle, loading it, and locking it before driving to the scene of the planned shooting indicated deliberate decision-making.
Poole also accused Lott of being a racist based in part on his Internet searches for "black versus white girl fights" and in part because victim Makayla Smith is black. Lott told a forensic psychologist he would have also killed Smith had he not run out of ammunition.
The defense pointed jurors away from the emotional aspects of the case and toward the defendant's mental state. "There was horrible emotion up there that night," the defense conceded, but urged jurors to focus elsewhere.
Lott said he shot the victims because he thought it was "solve all his problems," the defense said during closings. That's proof of mental illness, they argued.
Lott faced one count of murder related to Landavazo's death and one count of aggravated assault related to the shooting of Smith. Jurors were able to choose among verdicts of guilty, not guilty, and not guilty by reason of insanity.
The first-degree murder conviction for Lott could lead to a sentence of either (1) life in prison, or (2) a fixed prison term of between five and 99 years.
[Image via police mugshot.]
Have a tip we should know? [email protected]
Aaron Keller - Deputy Editor-in-Chief